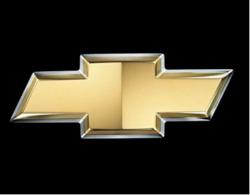 San Antonio, Texas (PRWEB) December 21, 2011
Tom Benson Chevy- one of the leading Chevy dealerships in San Antonio is very proud to announce that the 2011 Chevrolet Corvette Z06 Carbon Edition led all cars tested for Motor Trends list of the shortest stopping vehicles. Luxury and performance cars are built to go extremely fast and have adequate power, but with the need for speed, comes the need for stopping. Motor Trend put together a list of the shortest stopping vehicles, which showed who the leaders were in this often overlooked category.
A good stopping distance according to the Motor Trend crew is under-100 feet at 60 miles per hour. If this is the judge of stopping, many vehicles do it in significantly less, including the Corvette. The 2011 Corvette Z06 stopped at 93 feet while going 60 miles per hour. While the Corvette was the top performer in Motor Trend's list, it was also one of the cheapest vehicles in the testing.
Tom Benson Chevy has a large selection of new Chevy vehicles in San Antonio including the 2011 Chevy Corvette in San Antonio. People who are interested in a new or used car in San Antonio, Texas should stop by Tom Benson Chevy and check out the inventory they have to offer.
###