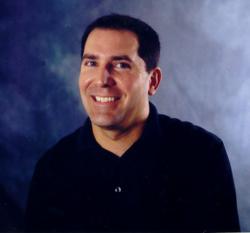 DNA Response offers innovation in its market space
Seattle, WA (PRWEB) December 19, 2011
DNA Response, Inc., provider of multi-channel e-commerce, marketing and order management solutions, announced today that Tom Maliska, CEO and Managing Director at Kindling, has joined DNA's board of advisors.
Tom brings 29 years of professional experience in successfully building new software technologies in emerging markets and protecting them with intellectual property strategies. Historically, Tom has worked with CTO and VP level engineering management at public companies such as Captaris/Open Text, ImageX, Aventail, Cequint, and Aldus/Adobe. Tom advises management at a number of startup companies on a wide range of technical and business issues, including the identification and protection of intellectual property assets and commercialization of related technologies.
"Tom brings such a unique and invaluable skillset to DNA Response", said Ranjit Mulgaonkar, CEO of DNA Response, Inc. "As our company approaches final development stages of DNA's technology solution (ECOM2TM platform) that will revolutionize DRTV industry, Tom's experience in securing intellectual property assets is absolutely crucial".
Tom Maliska consults with corporate management on evaluating, defining and managing trademark programs; strategically managing litigation and disputes; as well as evaluating intellectual property for mergers, acquisitions, IPOs and corporate financing. Tom has also provided venture funding support and formed strategic angel investor groups for target companies. Many of these startup clients were acquired by Fortune 1000 companies.
"DNA Response offers a unique combination of a savvy business team, proven technology, and innovation in its market space. I'm pleased to be working with a team that has the vision and skill to execute significant change in the DRTV industry", said Tom Maliska.
About DNA Response: DNA Response, Inc. (DNA) provides turnkey e-commerce, online marketing, and order management services to companies in the $300 Billion direct response market. DNA clients sell products direct to consumers using TV, radio, print catalogs, web and mobile as their sales channels. DNA's ECOM2TM platform utilizes state-of-the art cloud computing technologies and services to improve operational efficiency by reducing transaction costs, eliminating credit card declines, and lowering order cancellations and product returns, while simultaneously increasing online revenue for our clients. DNA provides universal order management for processing orders in real time from all the sales channels with full visibility to the business for the clients. DNA generates incremental revenues and helps build a brand for our clients by providing comprehensive e-commerce and online marketing services.
###