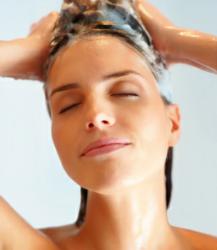 London (PRWEB UK) 28 December 2011
Beer: indeed, washing hair with beer adds body. A good idea would be to choose a beer with a less potent odour, or combine one part beer and 3 parts water in order to avoid smelling like a pub. Go through a normal washing routine and at the end poor the beer slowly through the hair. Rinse with tepid water for an enhanced shine effect.
Vodka: and indeed any alcoholic spirit cleans hair of any residual hair products build-up. It also cleans the scalp and stimulates hair growth. For ease of use poor a splash of vodka into a shampoo bottle, to enjoy its benefits on every wash, as vodka doesn't spoil.
Coke, or Sprite for a blonde, enhances natural curls and gives them a beautiful, healthy look. All that needs to be done is to pour a can after normal shampooing and leave it in for a couple of minutes, then rinse.
Lemon Juice: is a key ingredient in most oily hair treatments. Once again, for a longer clarifying effect use it when rinsing.
Of course, there are numerous other home-made concoctions that could work for different hair types. But to avoid any hair disasters, the safest way is to buy the regular commercialized hair treatments, but chose those that contain natural ingredients.
Sources:
NuuSuite.com: http://www.nuusuite.com
Weboptimiser News: http://www.weboptimisernews.com
###