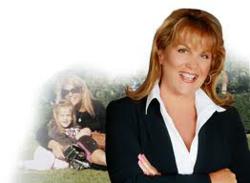 Often, their fear of losing their job outweighs their desire to stand up for what is right.
Austin, TX (PRWEB) December 19, 2011
In a recent survey conducted by WorkingMomsOnly.com, 81% of women surveyed had been hit on by a co-worker at some type of company holiday gathering. The survey reports that more than 86% of the women were surprised by the actions of the co-worker and more than 60% reported that the advancement had been made by a supervisor. According to the survey, more often than not, the parties involved were married, which seemed to put an impact on the relationship these women had with the co-worker involved when returning to work. Yet, 79% of these respondents did not report the incident to a supervisor. However, over half of the women opted to discuss the incident with the person involved. The survey also showed that most incidents occurred when the two parties involved only worked with each other for less than 3 years.
WORKING MOMS ONLY OFFERS TIPS FOR WOMEN
In response to the results of the survey, WorkingMomsOnly.com quickly put together an informative video offering facts about being hit on at company parties by co-worker and in in the most recent online newsletter offered preventative tips for women. CEO and founder of WorkingMomsOnly.com, MaryEllen Tribby said, "Regardless of the amount of training and awareness made available within companies today, sexual harassment is still a continuous issue within organizations all over. With a down economy, many working moms are desperate to keep their jobs and the money they need to support their families. This puts women all over in a terrible situation when faced with an uncomfortable situation with a co-worker. Often, their fear of losing their job outweighs their desire to stand up for what is right. As the leading online magazine and resource for working moms, we have a responsibility to provide support and advice to these women. That is why we have put together this video. "We hope it will help women in all industries handle situations like these when they occur." In a recent online newsletter by Tribby provides seven tips help women avoid and deal with being hit on by a co-worker at a company party.
It is no surprise so many women claim to have experienced such incidences. Sexual harassment claims are still prominent in the news today. Presidential candidate, Herman Cain, recently withdrew from the presidential race after accusations of sexual harassment surfaced from two former female employees. And, according to statistics from the Pentagon, more than 3000 sexual abuses were reported within the military last year (2010). In addition, large corporations continue to deal with these types of issues as well. Even respected companies such as Lowes [LOW], Hewlett Packard [HPQ], Wal-Mart [WMT], and FedEx [FDX] have all had sexual harassment cases within the last few years.
It makes sense that holiday parties and outside office gatherings set up a situation where improper behavior is more likely to occur. These events often involve alcohol and a much more casual atmosphere. However, there are some things women and men can do help prevent sexual harassment from happening. WorkingMomsOnly.com has released their latest issue in hopes that through education and knowledge of statistics, men and women around the world will be less likely to be put in an uncomfortable and possibly career damaging situation.
ABOUT WorkingMomsOnly.com:WorkingMomsOnly.com is the world's leading website and e-newsletter for the empowerment of the working mothers. The group's mission is to supply the tools that can give every working mom the ability to lead a healthy, wealthy and balanced lifestyle.
WorkingMomsOnly.com is founded and headed by MaryEllen Tribby, a working mom herself. MaryEllen Tribby was the former Publisher & CEO of Early to Rise, which Tribby grew from $8 million in sales to $26 million in just 15 months. Prior to this, Tribby served as the President of Weiss Research, which Tribby led to $67 million in sales from $11 million in just 12 months. For more information about the survey or the company, go to: http://www.workingmomsonly.com
###