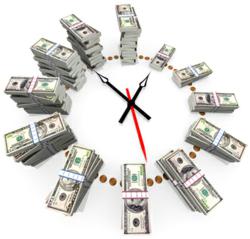 Surviving financially through these tough times is leaving the average persons credit score scarred and marred as they struggle to stay afloat.
Fort Lauderdale, FL (PRWEB) December 21, 2011
With the jobless rate hovers in the 8.6% range and expected to stay above 8% through 2012 according to a September CBO report, more and more people are taking out bad credit loans in order to keep their households going, according to ReallyBadCreditOffers.com the leading online bad credit lending market resource. The site is reporting a marked increase in high risk long term loan demand from 2010 levels as consumers seek access to money online.
"Bad credit loans are really important today, because the average consumer is reeling from the combined punches of tight credit, high unemployment, and a real estate market that has stepped of the cliff," said lead researcher Ariel Pryor.
Bad credit loan offers are financial products that are specifically designed for people who have low credit scores that offer easy qualification standards combined with fast funding. The borrowers credit rating can be a result of a simple inability to manage finances or from a combination of events, including job loss, or financial hardship which makes them unable to obtain financing from the standard lending services.
Experts anticipate that 2012 will be extremely challenging for people looking for loans, because of the preponderance of negative economic trends that are being forecast by financial news media outlets such as Forbes and The Wall Street Journal.
Financial experts are predicting that the economic challenges we are currently experiencing will worsen in 2012 adding additional strain to consumers already facing tremendous financial challenges. One economist who predicted the sub prime mortgage crisis, Gary Shilling, of the consulting firm A. Gary Shilling & Company, Inc., based in Springfield, N.J. says, the "depressing effect" of 2 to 2.5 million homes in excess inventory will push prices down.
Pryor stated, "Depressed property values combined with stricter loan qualifications are putting households in a vice that will tighten in 2012. This will affect borrowing at all levels and slow consumer goods sales from small to big ticket items."
Mortgage and refinance approvals are very difficult to get approved and banks continue tightening lending criteria and raising rates for those with the slightest blemishes on their credit report.
"Surviving financially through these tough times is leaving the average persons credit score scarred and marred as they struggle to stay afloat." added Pryor.
Even with the near zero Fed borrowing rate, consumers are experiencing credit card interest rates at 13-year highs, averaging 19% according analysis by product the comparison site. Another alarming economic trend, finds almost half the people who carry credit are using them for basic necessities such as gas and groceries, rather than for luxury items according to Bankrate.com. The borrowing of emergency loans for bad credit is reportedly rising with site visitors drawn to the easy access offers for fast money.
Loans for bad credit are an incredibly popular financial vehicle sure to rise as people face continued economic challenges. ReallyBadCreditOffers.com works to help connect people with bad credit to the fast, easy access to money, people who are unable to secure loans elsewhere.
About ReallyBadCreditOffers.com
The leading resource online to help hard to finance people find the money and help they need, ReallyBadCreditOffers.com has been providing the most current and accurate information to consumers with bad credit since 2005. With a stated mission of helping people find the best rates and information on personal loans, debt consolidation, credit cards, credit repair, home loans and refinancing to help people get back on their feet after hardship.
Contact:
Ariel Pryor, Financial Expert
http://www.reallybadcreditoffers.com
(520) 344-2001
###