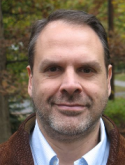 The Institute is looking for ways our self directed IRA subscribers can avoid losing their self directed IRA.
Fairfax, VA (PRWEB) December 21, 2011
The FSI revealed new details that it says it has found vastly expands the scope of the problem. Commenting on the new details, attorney and FinancialSuccessInstitute.org advisory panelist, Tim Berry said, "The new details include a recent federal court case ((Eastern District of TN bankruptcy court, case #3:10-bk-34110) revealing a flaw in many IRA accounts. This puts millions of people at risk for having the Internal Revenue Service declare their retirement accounts distributed.If a solution isn't found, many Americans with IRAs may lose the tax deferred status. This will force them to pay taxes and penalties."
Berry stresses, "What was discovered is that most IRA account application forms have a clause requiring the account owner to pay back the IRA administration firm for any debt owed by the IRA account. This conflicts with IRS rules for IRA accounts. It applies to self directed IRA accounts as well as Traditional and Roth accounts.
"The center of the problem is that the IRA and the owner are separate entities. They cannot commingle assets. There is a serious penalty for the account owner if the IRA is declared distributed.
"If the owner is under age 59 1/2, they can expect a 10% penalty and to pay the taxes owed. If they are over age 59 1/2, they can expect to pay the deferred taxes and more. Depending on the value of the IRA, it can move them up several tax brackets the year the IRA is distributed. This is the opposite of what account owners are expecting. Most expect to be in a lower tax bracket during retirement. That's when IRA funds should be distributed as income."
Richard Geller is a panel member and operating manager of FinancialSuccessInstitute.org. He adds, "The institute has a special interest in how this affects self directed IRA owners. However, we want to be clear that along with the self directed IRA, this problem affects traditional and Roth IRAs."
Geller continues, "For our self directed IRA subscribers, we need to point out another problem if the personal guarantee clause applies in some situations. One relates to annual contributions limits for the self directed IRA and other IRA accounts.
"For 2011, the maximum self directed IRA contribution is $6,000. This includes a $1,000 catch-up payment for people over age 50. It's possible the amount owed to cover a debt will force the owner over the self directed IRA cap. That allows the IRS to take away the self directed IRA special tax treatment. Many self directed IRA owners pay in the maximum early in the year. Adding funds to cover a personal guarantee violates the contribution cap."
Geller goes on, "Possibly one of the worst outcomes is the owner loses the IRA entirely. What they have after fines and taxes can be used to slowly build a new self directed IRA. However, because of the limit on annual contributions it will take a self directed IRA owner many years to make an useful recovery.
The Institute is looking for ways our self directed IRA subscribers can avoid losing their self directed IRA. But if it is distributed, they will want to look at how the self directed 401K is better than a self directed IRA.
"The self directed 401K annual maximum contribution is $54,500. More than 9X larger than the self directed IRA. The self directed 401K allows people to rebuild their accounts much faster.
"People needing more facts comparing the self directed IRA with the 401K will want to read this Self Directed IRA article. FinancialSuccessInstitute.org has a wealth of resources for people wanting full control of a self directed IRA or 401K invested in secure assets."
Geller ends with, "The institute's expert panel will be studying the personal guarantee closely for the next several months. Hopefully we will find solutions for self directed IRA owner that will be published at FinancialSuccessInstitute.org."
Disclaimer: Information here and at FinancialSuccessInstitute.org is not legal or professional advice for your self directed IRA or any retirement accounts. It's intended as only as general information sharing. Seek professional assistance regarding your specific circumstances and applicable laws.
###