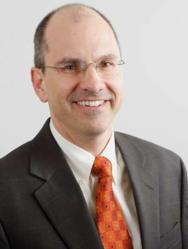 "This management team exemplifies excellence and a shared commitment to the mission that guides the Deseret News," said Clark Gilbert, CEO and President of Deseret News and Deseret Digital Media.
Salt Lake City, UT (PRWEB) December 20, 2011
The Deseret News, Utah's oldest daily newspaper and leading online news source, today announced that Paul Edwards has been named editor, Chris Lee has been named publisher and Rick Hall has been named the Utah edition editor. All three appointments are effective as of today, Dec. 20, 2011.
Founded by Church of Jesus Christ of Latter-day Saints (Mormon) pioneers in 1850, the Deseret News is a part of Deseret Media Companies, which also operates KSL-TV, KSL Radio, and KSL.com, Deseret Book, and publishes the Church News, Mormon Times and El Observador de Utah. In 2010, under the leadership of CEO and President Clark Gilbert, the paper's new management team radically reorganized the Deseret News (pronounced De-se-RET) and streamlined the editorial content to provide "intellectually rigorous faith and family-oriented" news to an underserved niche market. At the heart of the paper's editorial strategy are six pillars: Family, Financial Responsibility, Excellence in Education, Care for the Needy, Values in the Media and Faith in the Community.
The strategy included staffing the restructured company with highly accomplished business professionals working alongside those with journalism pedigrees. The combination of talent and methodology is fueling a new business model that addresses issues unique to a 21st Century newsroom. New distribution tactics have expanded the audience beyond the Utah border and into every state in the nation, as well as overseas.
"This management team exemplifies excellence and a shared commitment to the mission that guides the Deseret News," said Clark Gilbert, CEO and President of Deseret News and Deseret Digital Media. "Over the past year, during the paper's radical restructuring, they have helped transform the Deseret News with a new business model for the 21st century, incorporating a cutting-edge digital strategy into our legacy news product and expanding our print products locally and nationally."
Just a year into the paper's restructuring, the Audit Bureau of Circulations (ABC) and Media One reported in September 2011 that the Deseret News' Sunday print circulation grew by 24 percent, and its daily circulation also increased by 0.7 percent. The metrics also show that DeseretNews.com reaches 2.6 million unique visitors, exceeding any other newspaper website in Utah. The report also indicates that within the Salt Lake market area readership, DeseretNews.com grew by 26 percent over the past year. Separately, Hitwise shows DeseretNews.com visits and page views growing rapidly over the past year, expanding its lead over local newspaper website competition.
"Each, with his own particular talents, has enabled the Deseret News to prosper during a transitional and financially challenging industry climate," said Gilbert. "Looking towards the future, their new positions will respectively enable Edwards, Lee and Hall to further establish the Deseret News as a robust national and local multiplatform media presence."
Paul Edwards
In addition to his role as national editor, Edwards will continue to oversee the Opinion and Faith Sections of the paper, which he has done since September 2010.
Prior to joining the Deseret News in 2010, Edwards had a distinguished academic career. Most recently, he served as executive vice president and provost at Southern Virginia University. Before that, he was president of the Mercatus Center at George Mason University and vice president for academic affairs at the Institute for Humane Studies, also at George Mason. He earned his JD and PhD at the University of California at Berkeley and was an editor of the California Law Review. Edwards taught political science at Brigham Young University, where he earned his undergraduate degree in history and graduated magna cum laude and with university honors. He also studied French language and culture at the Sorbonne (University of Paris). He served as a judicial law clerk to the Hon. Cecil Poole on the U.S. Ninth Circuit Court of Appeals.
Christopher M. (Chris) Lee
Lee joined the Deseret News in June 2010. Prior to this appointment, he served as the Vice President of Digital. Lee was recently nominated to a three-year term on the board of the Suburban Newspaper Association of America, assisting in its transition to the Local Media Association. Prior to his arrival at Deseret News, Lee was Chairman and CEO at Heritage Makers, a leader in web-to-print personalized photo products. Previously, Chris was the Director of New Business Development for Ancestry.com and Director of Product Management for MyFamily.com, a unit of Ancestry focused on building a social network for families, from 1999 to 2002. During his tenure, PC Magazine and Fast Company named MyFamily.com as one of the best websites for families.
Lee holds a Master of Business Administration from Harvard Business School and a Bachelor of Arts with Honors (double major in Economics and Italian, magna cum laude) from Brigham Young University.
Rick Hall
Rick Hall has been on staff at the Deseret News since 1974, when he began as a copy boy while in high school. Hall has served as the paper's managing editor since 1998. In his tenure at the Deseret News, Hall worked his way through virtually all areas of the paper, including local-news and sports reporter, state editor, city editor and Olympics editor. Hall earned a bachelor's degree in journalism from the University of Utah and received a Distinguished Alumni Award from the University of Utah Department of Communications, the Utah Press Association's Jim Cornwell Distinguished Service Award, and was a member of a Rotary Foundation Group Study Exchange Team in India.
About the Deseret News
The Deseret News (pronounced De-se-RET) is Utah's largest online and oldest continually published daily newspaper. The publication is a trusted source of local and national news serving a growing global audience. Other publications of the Deseret News include the Church News, Mormon Times and El Observador de Utah. Deseret News is a part of Deseret Media Companies. For more information visit http://www.deseretnews.com.
# # #