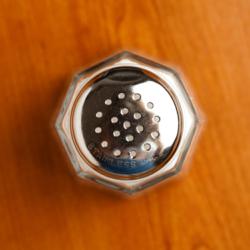 The vindication of salt is probably the biggest health and nutrition story of 2011.
(PRWEB) December 20, 2011
In 2011, half a dozen medical studies quantified the health benefits of salt or revealed the significant risks of low-sodium diets, making it a year of vindication for this essential nutrient and the people who love it.
"The vindication of salt is probably the biggest health and nutrition story of 2011," said Lori Roman, president of the Salt Institute. "Everyone knows salt tastes good, but the latest research published in leading medical journals confirms that salt is good for you, too. The medical studies underline what we have been saying for years: science is on salt's side."
The latest data should raise fresh questions about the federal government's effort to put all Americans on a low-salt diet that could do far more harm than good. Yet federal agencies, stubbornly undaunted, show no signs of slowing their anti-salt agenda. In fact, the Food and Drug Administration is inviting public comments, with a January 27 deadline, on ways to reduce sodium consumption. It's an ominous sign that federal regulation of salt may be on the way.
The six peer-reviewed medical studies documented:
Type 1 Diabetes risk: In a study on patients with type 1 diabetes, low sodium intake was independently associated with all cause mortality and ESRD (end-stage renal disease).
Type 2 Diabetes risk: In an Australian study with type 2 diabetes patients, lower sodium was associated with increased all-cause and cardiovascular mortality.
No benefit to salt reduction: A study published in the American Journal of Hypertension showed eating less salt will not prevent heart attacks, strokes or early death. On the contrary, low-sodium diets increase likelihood of premature death.
Risk of death: A multi-year study on a very large cohort concluded that lower salt intakes resulted in higher morbidity and mortality.
Negative effects of low-salt intakes: An analysis of 167 studies showed individuals placed on the U.S. Dietary Guidelines-recommended salt levels experienced significant increases in plasma renin, aldosterone, adrenaline, and noradrenalin, cholesterol and triglycerides – all risk factors for diabetes and cardiovascular disease.
Risk of current U.S. Dietary Guidelines: An analysis of almost 29,000 adults published in the Journal of the American Medical Association, examining the association between estimated sodium intakes and cardiovascular events, showed that CV risk was increased among those with the lowest levels equivalent to the current recommendations in the Dietary Guidelines.
While the medical research is the top story of 2011, other important salt and food stories include:
Journalists question anti-salt orthodoxy: Alert to the medical studies vindicating salt, an increasing number of journalists dared to question the anti-salt orthodoxy. To cite one example, Scientific American reviewed the studies and concluded in a headline, "It's time to end the war on salt." The respected magazine also said, "The zealous drive by politicians to limit our salt intake has little basis in science."
The Salt Institute calls for withdrawal of U.S. Dietary Guidelines on sodium: The Salt Institute sent a 17-page letter to federal agencies asserting that the U.S. Dietary Guidelines on sodium should be withdrawn and government plans to regulate salt consumption halted because the process has been compromised by conflict of interest and a disregard for a decade of peer-reviewed scientific studies. Documented with 69 footnotes, the letter said a federal law is being violated that requires the Dietary Guidelines to be based on the "the preponderance of the scientific and medical knowledge" current at the time.
Campbell's brings back the salt, improves the taste: After watching sales plummet when the company reduced sodium in its soups, Campbell's new chief executive told investment analysts one of her first changes would be to bring back the salt. Lesson learned by food company: customers demand the taste only salt provides and will leave even iconic brands if they don't get it.
About the Salt Institute: The Salt Institute is a North American based non-profit trade association dedicated to advancing the many benefits of salt, particularly to ensure winter roadway safety, quality water and healthy nutrition.
###