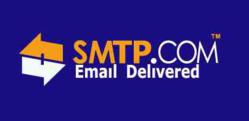 With more than 30 years of executive and C-level management experience, Mark is a proven, well-respected leader in marketing, technology and next-generation communications. He is an invaluable addition to our leadership team
Cambridge, MA (PRWEB) December 22, 2011
SMTP, Inc. (OTCBB: SMTP) a leading global service provider of email sending, delivery and cloud-based messaging, today announced the appointment of Mark S. Dailey to its board of directors.
Currently the CEO of Interim Management International, Mr. Dailey brings an extensive track record in successfully guiding international growth-stage information technology companies.
"With more than 30 years of executive and C-level management experience, Mark is a proven, well-respected leader in marketing, technology and next-generation communications. He is an invaluable addition to our leadership team," said Semyon Dukach, CEO of SMTP, Inc. "Mark has a very strong background working across multiple industries with both CEO, COO, EVP and board director responsibilities. I look forward to working closely with him as we aggressively pursue growth in the email sending, delivery and cloud-based messaging global markets."
While serving as a member of the Berliner Communications' Board of Directors in 2010, he executed a merger with UniTek USA, in which HM Capital Partners and its affiliates purchased approximately 80% of Berliner's common stock.
Mr. Dailey has held myriad executive management positions including Board Director of OpenConnect, a leader in process intelligence and workforce intelligence solutions, Executive Vice President, Sales and Marketing of Intralinks, Inc., a venture-funded secure document distribution company, Chief Operating Officer of LexiQuest, Inc., a technology-based company exploiting linguistics and natural language processing in developing software tools to manage, access and retrieve large Intranet document collections and Chief Operating Officer of Medcast Networks, a venture capital-backed start-up delivering comprehensive medical information to physicians that merged with WebMD. From 1986 to 1999, Mr. Dailey also served in senior level roles with Bloomberg Financial Markets, a global leader in the delivery of international real-time financial information where he spent 11 years in Asia opening operations in a dozen countries.
"With a solid product portfolio, increasing market share and very strong financials, there is no ceiling for SMTP's potential growth. SMTP is led by a reputable management team that has set definable measures for its success, and I am honored to join them as a member of the Board of Directors." said Mr. Dailey.
SMTP provides email sending, delivery and cloud-based messaging solutions that optimize engagement and increase message receipt and effectiveness. Recently, the Company reported a 70% increase in net revenue for Q3 2011.
ABOUT SMTP, Inc. (OTCBB: SMTP)
SMTP (http://www.SMTP.com) is a leading provider of cloud-based services to facilitate email deliverability, including bulk and transactional sending, reputation management, compliance auditing, abuse processing and issue resolution. Our services provide customers with the ability to increase the deliverability of email with less time, cost and complexity than handling it themselves. SMTP, Inc. is based in Cambridge, Massachusetts and on the web at http://www.smtp.com.
Safe Harbor Statement
The information posted in this release may contain forward-looking statements within the meaning of the Private Securities Litigation Reform Act of 1995. You can identify these statements by use of the words "may," "will," "should," "plans," "explores," "expects," "anticipates," "continues," "estimates," "projects," "intends," and similar expressions. Forward-looking statements involve risks and uncertainties that could cause actual results to differ materially from those projected or anticipated. These risks and uncertainties include, but are not limited to, general economic and business conditions, effects of continued geopolitical unrest and regional conflicts, competition, changes in technology and methods of marketing, delays in completing new customer offerings, changes in customer order patterns, changes in customer offering mix, continued success in technological advances and delivering technological innovations, delays due to issues with outsourced service providers, and various other factors beyond the Company's control.
###