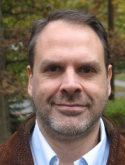 These three mistakes are gravely threatening not just the self directed IRA, but potentially the traditional and Roth IRA.
Fairfax, VA (PRWEB) December 20, 2011
"Our experts will study what can be done about these three mistakes that so many people make in their self directed IRA," said Richard Geller, managing director of FinancialSuccessInstitute.org.
Expert advisory panel member attorney Tim Berry explained, "These three mistakes are gravely threatening not just the self directed IRA, but potentially the traditional and Roth IRA."
Berry went on to reveal that the panel is studying the three mistakes and what people can do about them. "These mistakes are connected with personal guarantees, doing business with related parties, and owning gold and silver or other assets the wrong way inside a self directed IRA and other IRA types. Now is the time to assess what can be done about these mistakes once the self directed IRA makes them. The IRS can be very unforgiving of these mistakes."
Berry adds a recent specific example, "The weird thing is that a number of brokerage firm applications open an self directed IRA with language that probably causes your self directed IRA to lose its tax status the moment you sign the application. In once recent federal court case a client lost a $60K IRA over this exact issue."
Even as the expert panel begins the new study of self directed IRA mistakes, it has already begun releasing preliminary information in this Self Directed IRA article. As the panel's study progresses, new information will be regularly released at: FinancialSuccessInstitute.org.
According to Geller, "The Institute will be studying what can be done. It's time for someone to step forth and make recommendations. For instance, if an IRA holder lets a related party use her rental property, she has violated the rule against related parties. This is very common in a real estate IRA, a type of self directed IRA for real estate. Our panel is now going to study what can be done if someone should make a mistake like this. We hope to learn if a self directed IRA can be protected when an innocent mistake is made. When we have an answers for self directed IRA owners we will publish it or provide it by webinar to our subscribers and any self directed IRA owners wanting the new information. "
The Institute reported that it should issue its findings over the next few months. Geller said, "FinancialSuccessInsitute.org hopes this study will assist more people in forming self directed retirement plans such as the self directed IRA or, better yet, the self directed 401K. Those considering a self directed IRA or 401K or needing to learn more about the self directed IRA and 401K will find valuable information in the article Self Directed IRA – What Do You Want to Invest In?
Geller concludes, "In any event, we plan to release some findings as soon as we can."
###