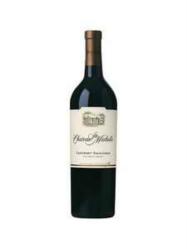 Suggestions for the best cheap white wines start with Chardonnay, the top-selling wine in the U.S.
New York, NY (PRWEB) December 20, 2011
New research conducted by Cheapism.com, a review site dedicated to finding quality low-cost products, identifies the best holiday-worthy red wines, white wines, and champagnes.
Topping the cheap red wine list are wines of a style and quality that you could serve with a meal, bring as a house gift, or sip on their own. The picks include the smooth-tasting Chateau Ste. Michelle Columbia Valley Cabernet Sauvignon ($10) from Washington and the intensely flavored Meleni Chianti Borghi d'Elsa 2010 ($6) from Italy. Two California wines -- the full-flavored Dancing Bull Zinfandel ($10) and the budget-friendly, easy-drinking Mirassou Pinot Noir 2010 ($6) -- are also top choices.
Suggestions for the best cheap white wines start with Chardonnay, the top-selling wine in the U.S, and include Jacob's Creek Chardonnay ($7) from Australia for its strong fruit flavors and dry finish. Dr. Loosen Red Slate ($9) is a refreshing, medium-bodied German Riesling with zippy acidity balancing bright fruit flavors. The fresh, crisp, and faintly fruity Château Ste. Michelle Sauvignon Blanc ($9) from Washington's Columbia Valley easily wins over reviewers, who like the tang and silky richness.
Rounding out the recommendations for holiday cheer is a selection of cheap champagne, also referred to as sparkling wine. A true Champagne must be produced in the Champagne region of France, adhere to a specific production process, and meet rigid quality standards. Other bottles of bubbly, although similar in appearance and effect, are technically sparkling wine. Experts note that not all sparkling wines pass as a substitute Champagne, and champagne reviews discuss factors such as bubbles, sweetness, and taste. Topping Cheapism's list of best champagne buys are Roederer Estate NV Brut, Gloria Ferrer Sonoma Brut NV, and Freixenet Cordon Negro Extra Dry -- all priced at less than $20.
About Cheapism.com
Called by The New York Times "a Consumer Reports for the cheap," Cheapism.com is a review site that serves consumers on a budget who want the best value for their money. Cheapism is the only review site that focuses exclusively on low-price products, a part of the market often overlooked by experts.
###