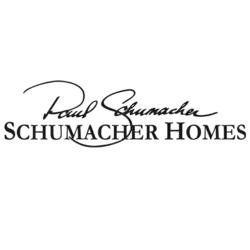 "We expect that the trends highlighted will be our biggest requests in 2012, as well as the growing trend toward more casual, family-focused living," said Paul Schumacher, CEO of Schumacher Homes.
Canton, Ohio (PRWEB) December 20, 2011
When it comes to building a dream home – personalization is essential. As the nation's largest custom on-your-lot homebuilder, having built more than 8,000 homes to date, Schumacher Homes predicts the top ten custom home design trends for 2012, based on 2011 interest. This is the first in an annual compilation summarizing what customers are requesting in their homes – and offering insight into the way customers are looking to build today.
All In The Family
1. In-Law Suite:
More families than ever before are combining multiple generations under one roof, and adding a private in-law suite with separate entrances and bathrooms to allow privacy.
2. Dual Suite
Another option for multi-generational household is a dual-suite floor plan, with privacy away from the communal living space.
3. Hearth Room
A popular architectural option, especially for the winter months, is the addition of a hearth room or alcove for a fireplace.
Nature's Best
4. Sun Room/Screened In Porch:
Customers like to enjoy the view and beauty of nature from the comfort of their own home.
5. Wall of Windows:
A popular add-on for customers who seek a show stopping architectural look and like to entertain.
Curb Appeal
6. Exterior Changes:
Customers are choosing to personalize a home's exterior style to their exact specifications to boost their curb appeal.
7. Angled Garage
Many customers change the angle of their garage, either for space concerns, or as a unique design choice.
More Than Just Living Space
8. Bonus Room
A bonus room adds additional space for hobbies and entertainment, and is a popular lifestyle option since its use can change with the life of the home.
9. Sitting Room:
Adding a sitting room off the master suite adds a touch of luxury to the everyday, and many customers enjoy the added value.
10. Movie Theater
Movie buffs and football fans alike appreciate this popular option, and often add it by converting a bedroom, or building an add-on space to their floor plan.
"We expect that the trends highlighted above will be our biggest requests in 2012, as well as the growing trend toward more casual, family-focused living," said Paul Schumacher, CEO of Schumacher Homes. "Schumacher Homes has been building custom homes for almost two decades now, and we understand what customers look for when it comes to designing their dream home. We are now providing customers with even more options to fit their lifestyle with new plans from The Earnhardt Collection by Schumacher Homes."
While these were the most popular design changes that customers requested to their Schumacher Homes floor plans in 2011, they're not the only changes possible. Schumacher Homes makes the options for personalization limitless and the design and build team work with customers to ensure they get a home they love. For more information, visit http://www.schumacherhomes.com or follow Schumacher Homes on Twitter: http://www.twitter.com/schumacherhomes
About Schumacher Homes
Schumacher Homes, based in Canton, Ohio, is America's largest custom homebuilder, with operations in 32 markets in 14 states across the country. The 2011 National Housing Quality award winning company has built over 8,000 homes since its founding by Paul Schumacher in 1992 – each one unique to the needs and lifestyle of the owners. The company uses an exclusive process to make it as easy as possible for customers to "Live in what you love," with homes ranging from 800 square feet to more than 8,000 square feet. Each Schumacher Homes location includes a one-stop design center. Full experience model homes are currently throughout their markets nationwide. For more information, visit http://www.schumacherhomes.com or follow Schumacher Homes on Twitter: http://www.twitter.com/SchumacherHomes or Facebook: http://www.facebook.com/SchumacherHome
###