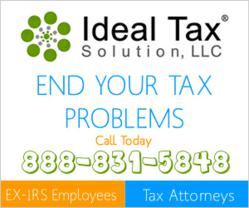 Tax professionals are becoming more and more proficient in helping Americans pull the reins on their tax debts and controlling the stressful interaction between the IRS and tax payers
Costa Mesa, CA (PRWEB) December 19, 2011
In recent news, it seems our democracy is struggling to agree on whether there should be another year long extension on payroll taxes. New York Times states, "But Senate Democratic leaders said they had no immediate plans to call the Senate back to work out a deal with the House, leaving the fate of the legislation, which would also prevent a 27 percent cut in Medicare payments to doctors, unclear. At the same time, tensions increased between the Senate, which overwhelmingly approved the two-month extension on Saturday, and the House. Senator Scott Brown, a Republican facing re-election in Massachusetts, called his Republican colleagues in the House "irresponsible and wrong" for rejecting the Senate bill." Many businesses are on the edge of their seats hoping the extension pulls through. While there has been tons of controversy on this subject, there's one thing that remains true amidst it all. Businesses in America have struggled in the past and still in the present with paying payroll taxes.
In the meantime, there are businesses across the country already seeking help of tax professionals to settle debts they've acquired due to payroll taxes required in the past. Tax professionals are able to assist businesses and individuals alike in lifting wage garnishments and levies and putting holds on accounts keeping them safe the IRS. A lot of businesses are struggling due to these debts, and the future is looking gray for them on whether it'll be getting easier. At least there is help. Tax professionals are becoming more and more proficient in helping Americans pull the reins on their tax debts and controlling the stressful interaction between the IRS and tax payers. Businesses with tax debts due to payroll are experiencing wage garnishments and bank levies which is making is more difficult to pay their payroll due now and in the future. Tax professionals are standing by, ready to help these businesses get their debts under control.
About the company: Ideal Tax Solution, LLC is located in Costa Mesa, CA and provides tax negotiation services, preparation and is a collection defense specialist. Their Tax Attorneys, IRS Enrolled Agents, CPA's, Senior Tax Consultants have over 55 years of combined experience working to help American tax payers with the IRS and State Tax Agencies. Ideal Tax boasts an "A" rating with the Better Business Bureau earned through providing excellent services.
###