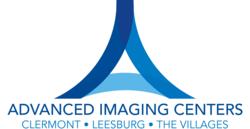 This technology cuts down the delivery time of films and enables physicians to access the images and reports at any time from any computer
Tampa, Florida (PRWEB) December 19, 2011
Advanced Imaging Centers prides itself on the state-of-the-art technology at all three of their facilities and is pleased to announce the acquisition of their new, easy to use quality PACS system. Most quality medical imaging centers are now transitioning to digital technologies in order to improve turn-around time and interaction between radiologists and referring physicians.
The RemotEye Application is a complete PACS system that provides full DICOM compliance for the DICOM Store and DICOM Query/Retrieve services, hence it is able to exchange images with all nodes of the DICOM network. The system allows physicians to log in and view patient images and reports as soon as they become available. This technology cuts down the delivery time of films and enables physicians to access the images and reports at any time from any computer, whether they are at home or at their office. The high quality viewing capabilities and easily maintained network does not require specialized software that is stereotypical of older PACS technologies and possesses a number of customizable options and capabilities.
Advanced Imaging Center's PACS System makes retrieving medical images created by their modalities, storing them in digital image archives and displaying them in several different ways easy, allowing for the ability to perform advanced Image Processing operations on them. RemotEye can be easily integrated and is a Java based application, designed specifically for physician ease of use.
About Advanced Imaging Centers
For over 10 years Advanced Imaging Centers has been serving Lake & Sumter Counties with state-of-the-art technology, quality care and unparalleled service from a qualified staff and technical team. Advanced Imaging Centers is independently owned and operated by their onsite radiologists, who are all board certified and fellowship-trained and proficient in a broad range of sub-specialties. The technologists are highly skilled, compassionate and registered in their respective technologies. The American College of Radiology (ACR), representing the gold standard of diagnostic imaging care, accredits each of our three centers.
###