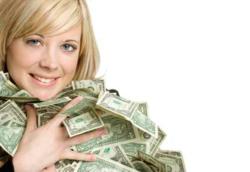 We are in the second chance business, helping good people get back on their feet.
Fort Lauderdale, FL (PRWEB) December 23, 2011
The leading bad credit loans and services site ReallyBadCreditOffers.com has updated the recommended personal loan offers entering into 2012. The site provides visitors an easy location to compare recommended lenders for people with bad credit at a glance, connecting borrowers with hard to find lending resources. These high risk loan offers can provide the access to quick cash that is often needed to get out of a financial jam. The higher rates for these loans are usually justified by the easy qualification standards of the lender and fast funding capability offered to borrowers unable to get approved for traditional funds.
"We work to simplify the process of getting a personal loan for people with bad credit by doing the research and providing the consumer with the lenders and information to make the right decision in the quickest amount of time," said Ariel Pryor, a financial expert from the site.
When personal loans are used wisely, they can bridge short term money problems providing income and enabling consumers to keep their financial obligations current.
Pryor added that, "By paying bills on time you can often save money by avoiding penalties, fees, repossessions, and service shut offs that can occur when you fall behind." The site expects 2012 interest rates to rise, and recommends taking measures to fix money matters now before borrowing costs increase even further.
In an effort to provide the best offer recommendations, ReallyBadCreditOffers.com updates the loan offers as new quality services become available. Additionally the site provides a number of do-it-yourself credit repair guides at no cost, ranging from a declaring bankruptcy guide to advice on how to buy a house, in order to help people to begin to rebuild their credit reputation to make future borrowing cheaper.
Consumers often question the validity of paying high interest rates to get a personal loan, but when the alternatives are considered, a personal loan can really help to provide immediate relief when used wisely. If consumers are working to restore their credit and they come up a little short, it can be a better financial choice to get quick cash that can keep them current on their credit payments and avoid costly penalties associated with missing bill payments.
It's a fact that credit scores are used to determine a person's credit worthiness, but it is important to note, that even people who are financially responsible can fall on hard times through no fault of their own. The poor credit score offers are specifically aimed at this type of consumer, namely, one that needs a little help to get back on their feet.
"We are in the second chance business, helping good people get back on their feet," said Pryor. The site can provide people the assistance that they need to get back on track with their finances and make it through challenging economic times.
About ReallyBadCreditOffers.com
The leading online resource for people with bad credit, the site works to connect people who have a difficult time getting approved with the best offers that can help get them on a firm financial footing. In an effort to help consumers save time and money it provides comparisons ranging from personal loans for bad credit, credit repair, debt consolidation services and bankruptcy information at a glance.
Contact:
Ariel Pryor Financial Expert
http://www.reallybadcreditoffers.com
(520) 344-2001
###