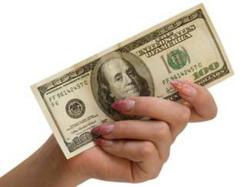 When time is running out, like during the holiday season, these offers can help people bridge the gap.
Fort Lauderdale, FL (PRWEB) December 22, 2011
The leading bad credit services review site ReallyBadCreditOffers.com has announced strong demand for unsecured bad credit personal loans through 2011 heading into 2012. The popular online loan comparison site has a stated mission to help consumers get the money that they need for the as quickly and easily as possible, and to help people rebuild their finances after getting through the near term emergencies they face.
Unsecured personal loans are a unique financial vehicle that can put cash in the consumers pocket quickly, without requiring collateral for approval that people in financial distress do not always have readily available.
With an unsecured loan, an item of value, such as a car, a home, or deposit is put up as security for the loan, is not required for approval. Instead the borrower promises repayment backed by their reputation or credit score only. Even those with severely damaged credit scores can get a loan, but the higher risk generally translates into higher borrowing costs.
"Unsecured loan offers can be attractive for people looking to rebuild financially, with few assets to speak of, but are looking to borrow emergency loans for bad credit nonetheless." said Ariel Pryor of ReallyBadCreditOffers.com. "When time is running out, like during the holiday season, these offers can help people bridge the gap, getting what you need to make it to their next pay period."
Unsecured lending traditionally relies upon the borrowers credit scores for qualification, and since the credit crisis, banks have been less willing to extend credit to high risk borrowers. Even secured loans have become more difficult to finance as a result of the crisis, with bank uncertainty leaving many unable to achieve financing.
"Unsecured personal loans for bad credit can be a win-win, allowing borrowers easy access to money they otherwise could not get, and providing lenders a higher return on monies lent." said Pryor.
The website provides a number of offer comparisons and resources designed for people with bad credit. Ranging from debt consolidation loan offers, credit cards, credit repair companies and bankruptcy services, ReallyBadCreditOffers.com provides visitors with recommended resources to help them get back on firm financial footing.
About ReallyBadCreditOffers.com
The leading online financial resource for people with bad credit has been comparing unsecured loans, both long and short term, car loans, credit repair services, auto lenders and more for consumers with bad credit since 2005. Stated mission: Everyone deserves a second chance and financial hardship does not have to be a way of life..
Contact:
Ariel Pryor, Financial Expert
http://www.reallybadcreditoffers.com
(520) 344-2001
###