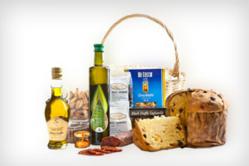 Shopping for authentic Italian gifts even more convenient with Select Italy's annual Holiday Gift Guide
Chicago, IL (PRWEB) December 21, 2011
Online shopping allows consumers to avoid the hassle of milling in the lines and crowds usually anticipated during the holiday season. In fact, the popularity of e-commerce this holiday shopping season grossed over $18.7 billion (as of December 6th); the highest number on record. Many companies find unique ways to cater their products and services to this growing web-based market, particularly Select Italy.
"We are keeping abreast of the e-commerce movement by making shopping for authentic Italian gifts even more convenient with our annual Holiday Gift Guide" says Andrea Guglielmino, Director of Digital Marketing at Select Italy. With millions of companies offering thousands of deals, shoppers have been pilfering the web for the latest trends at the best prices. Unfortunately, to be spoiled for choice can be its own breed of burden; Select Italy understands this and has sought to make the consumer's holiday shopping experience unique and enjoyable with the Holiday Gift Guide.
Not only is the guide flush with a diverse array of delightful Italian gifts but its utility will please even the most ambivalent of shoppers. Those looking to impress the family gourmet will find no shortage of artisanal food items in Select Italy's gift baskets. Music lovers will delight in Select Italy's unique line of "Musik is My Religion" fridge magnets – also available at the online store. For tech lovers, "Living Comic Systems" on the iTunes store for iPad will not disappoint. This revolutionary Italian technology brings to life the exciting tales of two graphic novels, "Sulphur and Dana" and "Helga Deen: The Last night. LibriVivi reinvents the audiobook with theatrical narrations of dozens of stories guaranteed to please any Italian language student; while the book "Terroni" explores the uncomfortable truth about the making of Italy - available at Select Italy's book store for the lowest price on the market.
The Select Italy Holiday Gift Guide reflects current trends in writing, technology and gastronomy but with an Italian twist, which makes any last minute shopping for the family italophile appropriately merry.
About Select Italy:
Select Italy is The Ultimate Source for Travel to Italy® and offers a wide array of superior Italian products and services, including customized itineraries, state-of-the-art tours and packages, wedding/honeymoon trips, unique culinary classes, a complete pre-departure ticketing service for museums and musical events, private guided services, yacht charters, transportation, hotel reservations, villa bookings and more. In 2010, Select Italy opened a full-service branch in Shanghai, China. For more information call (800) 877-1755 or visit http://www.selectitaly.com.
###