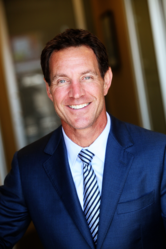 San Diego, CA (PRWEB) December 20, 2011
William R. Simon, Jr., Managing Partner and CEO of San Diego Law Firm, was announced as a finalist in the annual list of San Diego Business Journal's 2011 "Most Admired CEO" contest. The prestigious award recognizes dynamic business leaders and role models selected for their achievements and contributions to San Diego companies.
Finalists and winners were selected in the following categories: Public Company (publicly traded), Private Held Company, Nonprofit Organization, Government Agency, Business Nonprofit, Education, and Family-Owned Business.
William R. Simon, Jr. has strategically grown San Diego Law Firm into one of the most recognized law firms within San Diego County with only eighteen employees. San Diego Law Firm was originally founded in 1988 by Tom Parashos and William R. Simon, Jr. In 2008, San Diego Law Firm moved to the North Park neighborhood of San Diego and currently services hundreds of clients annually.
Acting as the firm's CEO, Simon created a work environment unlike any other, both within and outside the legal industry. With his guidance as CEO, San Diego Law Firm has received numerous awards. San Diego Law Firm was recently recognized as one of the Top 10 "Best Places to Work" in San Diego as awarded by San Diego Business Journal. In addition, San Diego Law Firm has been routinely recognized for its efforts in developing a paperless office and leading local San Diego businesses to become more environmentally friendly. In 2011, the City of San Diego Environmental Services Department named San Diego Law Firm as a recipient of the 2011 Director's Recycling Award for its "successful and innovative waste reduction programs that significantly contribute to diverting waste from area landfills."
"Bill has the ability to authentically motivate his employees to genuinely care about the firm and its clients. Bill has implemented several policies and procedures allowing aspects of the firm's finances to be transparent to all employees. His ability to dialogue openly about finances has granted him further opportunity to work hand in hand with staff to grow revenue and increase profit annually. He has his finger on the pulse of the day to day finances of the firm, without spending an abundance of time working in the business. He has instead mastered the ability to work on the business but does so with a realistic and concrete long term vision," says Lacey Stenson, Orchestration Manager.
William R. Simon, Jr. grew up in San Diego and attended Grossmont High School and the University of San Diego. He is a graduate of Western State University College of Law. Bill resides in Rancho San Diego with his wife, Ione, and their three children. Bill's interests include golfing, football, music and motorcycles.
About San Diego Law Firm
Located in North Park, San Diego Law Firm has a reputation for outstanding ethics in the marketplace, as recognized by the Better Business Bureau. The firm serves clients in a variety of matters, including business and real estate law; bankruptcy; divorce, support and custody; accidents and injuries; lawsuits and disputes; and wills, trusts and probate. To learn more about San Diego Law Firm, visit http://www.sandiegolawfirm.com.
###