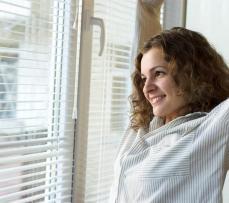 Good sleep is essential to good health, concentration, weight loss, and mood. The better we sleep, the better we feel.
Los Angeles, California (PRWEB) December 20, 2011
Good sleep is essential to good health, concentration, weight loss, and mood. The better we sleep, the better we feel. In honor of the new year, Aviisha Medical Institute, the national leader in home sleep care, has combed through the research on sleep medicine to create a list of 10 ways to improve your sleep health and have a productive, enjoyable year.
1. Set a regular bedtime. Setting a regular bedtime helps condition your body to fall asleep on a normal schedule. Try and keep the same schedule during the weekdays and weekend.
2. Set aside enough time for sleep. Most people need between 6 and 8 hours of sleep, although only 7% of people get more than 8 hours. Not getting enough sleep can disrupt your mood and concentration.
3. Avoid alcohol. Some people use alcohol to help them fall asleep but alcohol can actually impair your quality of sleep, causing you to wake up tired the next day.
4. Limit your caffeine intake. Caffeine circulates in your body for an average of 4 hours although for some people, the effects of caffeine can linger for 10 hours or more. Caffeine not only makes it more difficult to fall asleep, but can also impair the quality of your sleep.
5. Get regular exercise. Regular exercise improves your overall health but also helps your body prepare to enter sleep by reducing stress levels. Try and finish your exercise at least a few hours before going to bed.
6. Expose yourself to natural light. Exposing yourself to natural light helps regulate your body's sleep-wake cycles, making it easier for you to fall asleep at night.
7. Check your sleep hygiene. Make sure your bedroom is free from distractions like TV and phones. Keeping your bedroom dark and cool can also help you fall sleep easier.
8. Don't wait in bed. If you can't sleep, get up and read a book somewhere else until you're sleepy. Waiting in bed can increase anxiety and make it harder to fall asleep.
9. Minimize your use of sedatives. Although there are some rare cases where sedatives are needed, most cases of poor sleep are due to behavioral issues, not neurological issues. A better solution is to examine your sleep habits and stress levels.
10. Talk to your doctor. If you've tried everything and still find yourself tired throughout the day, you may have sleep apnea. Sleep apnea is a condition where people stop breathing in their sleep for seconds or even minutes at a time. It can lead to major cardiovascular complications, depression, and chronic sleepiness. People who are overweight or who snore are at especially high risk. Talk to your doctor about your sleep and ask about the home sleep test.
About Aviisha
Aviisha is the national leader in home sleep care. We work with physicians and clinics around the country to provide comprehensive services for sleep apnea patients. Our services include home sleep testing, treatment, treatment compliance, long-term management, and education. We also operate fully accredited sleep labs in Southern California and the MD Home Sleep Program which empowers non-sleep physicians to diagnose and treat sleep apnea. For more information, contact Aviisha at 877-634-7748 or visit http://www.aviisha.com.
###