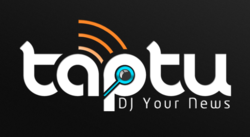 Cambridge, England & Denever, CO (PRWEB) December 20, 2011
Today Taptu announces the launch of the Taptu Guardian Environment app, the ultimate application for iPhone and iPad dedicated to environmental news.
The app brings together environment content from the Guardian's Open platform as well as other media brands known for their environmental coverage such as Yale Environment 360, Mother Jones, BusinessGreen and the New York Times. The app gives environment enthusiasts a comprehensive way to discover, read and share the latest news and photos through a beautiful and intuitive user interface. At the same time, the Taptu platform allows users to mix and match stories from their favorite topics to create their own perfectly tailored environmental news service and share those customized content streams with the social web. Grouping together stories from all content providers featured in the app, under the related stories feature, provides readers with a potentially different perspective on trending environmental issues.
"This is a fantastic example of how media publishers could distribute their content and create a deep news vertical and tablet-centric experience using Tapform," said Taptu CEO Mitch Lazar. "The Guardian's Open Platform has enabled us to create this app and together with our powerful technology we have produced a rich and highly personalized application that provides all customers with a slick reading experience."
Features on the app include:

An optimized touch interface
The ability to customize and merge different streams to create a tailored reading experience
A customized StreamStore featuring Guardian and third party curated streams on environmental topics
A powerful way to discover new sources and articles through "related stories" tool
The ability to view photos from the Guardian picture archive as a slideshow
Ability to share stories on Facebook, LinkedIn and Twitter
Save stories in the stream for later viewing with Instapaper, Read it Later or Taptu's Bookmark Stream
Commenting on the app, Damian Carrington, head of environment at the Guardian, said: "We are thrilled that Taptu created an environment app using the Guardian's content API. As part of our digital-first strategy we encourage the innovative use of our content to create new products, and this app provides an engaging user experience, while also allowing readers to manage their favourite topics in a highly customizable and social way."
Taptu announced Tapform in September of 2011 as a way to bring news content to mobile while making it engaging, entertaining and inherently social. The first app built on Tapform is the Taptu Guardian Environment app, available for download now.
Download the new app for iPhone, iPad or iPod Touch here: http://bit.ly/uSXsyC
About Taptu:
Founded in 2006, Taptu is an award-winning social media and mobile technology company based in Cambridge, England, and Denver, Colorado. Taptu builds innovative platforms, tools and applications that enable highly personalized creation, curation, recommendation, search, discovery, management, consumption and sharing of content across all personal screen-based devices. Wapedia, Taptu's popular mobile Wikipedia with over 2 million downloads, is also available for download at the Apple App Store and on the Android Market.
See http://www.taptu.com for more information.
About the Guardian Open Platform:
The Guardian Open Platform launched in 2009 and gives partners access to:

Its content API, a database of 1 million articles
The Data Store, directory of important and useful data sets curated by Guardian journalists
The World Government Date Store, a search engine for data published by various government departments around the world
The Politics API, a wealth of information on election day results, candidates, parties and constituencies
The MicroApp framework, which allows partners to serve content, data and tools directly to users of guardian.co.uk.
Guardian News & Media became the first newspaper publisher to open up its database to partners, who are encouraged to re-use Guardian and Observer content in a creative way on their own websites and to build applications for other digital platforms.
The Open Platform has a number of models for sponsorship, revenue sharing, and commission-based partnerships to help brands and businesses reach audiences in new ways and on a range of online platforms.
###