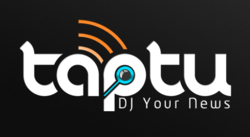 Cambridge, England & Denever, CO (PRWEB) December 20, 2011
Today, Taptu announces that respected Dutch publisher De Pers is one of the first customers of its powerful search-based news aggregation platform for mobile devices, Tapform. De Pers has chosen Taptu to power mobile experiences for their digital content because of Tapform's superior search technology, slick interface, and unique fusion of news and social media in easy-to-read, customized streams.
Built on Taptu's search technology, Tapform opens proprietary APIs, allowing any third party to create its own social news aggregator. Publishers can create highly visual streams around specific topics or present a filtered stream of stories based on keywords from a wide choice of sources including, but not limited to, websites, blogs and RSS.
"We are excited to announce one of the first of many partners using our Tapform product to bring their content to the mobile audience," said Mitch Lazar, CEO of Taptu. "Working with De Pers has shown just how versatile and powerful our technology can be, and we are looking forward to bringing our know how to other publishers looking to provide a mobile experience."
De Pers tasked Taptu with building an app that could encompass and highlight all the great content in their portfolio people have come to rely on to discover and share news. The De Pers app features a StreamStore with all their digital properties, and the app is localized for Dutch speakers.
"De Pers has chosen to work with Taptu because of the flexibility they offer for delivery of our content," said Jan-Jaap Heij, editor in chief of De Pers. "The Taptu platform allows us to offer De Pers content in every way imaginable. We want our readers to personalize their paper completely, and by working with Taptu this has become possible."
Tapform provides two great advantages for publishing partners. First, working with Taptu takes the hassle and cost out of going mobile. Whereas some companies have hired developers to build mobile apps from scratch or paid hefty fees to buy news readers, Taptu provides a simple and inexpensive platform that can accommodate any digital source.
Another advantage is Taptu's experience in mobile search and aggregation. Developed by Cambridge scientists, Taptu's search algorithms provide the most relevant streams of content available on mobile devices. Their knowledgeable developers also provide other assistance such as localizing the De Pers app to the Dutch language.
To learn more about Tapform please contact Taptu at:
KP(at)taptu(dot)com
About Taptu:
Founded in 2006, Taptu is an award-winning social media and mobile technology company based in Cambridge, England, and Denver, Colorado. Taptu builds innovative platforms, tools and applications that enable highly personalized creation, curation, recommendation, search, discovery, management, consumption and sharing of content across all personal screen-based devices. Wapedia, Taptu's popular mobile Wikipedia with over 2 million downloads, is also available for download at the Apple App Store and on the Android Market.
See http://www.taptu.com for more information.
About De Pers:
De Pers, founded in 2007, is a leading newspaper in The Netherlands and the only high quality free newspaper in the world. De Pers is also a leading innovator in the transition from print to digital publishing with several apps, HTML5 web apps, websites and extensive social media integration.
###