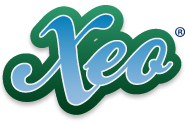 "The proven approach we take to manage requirements is at the core of what we do. Everything our clients want is documented, implemented, and delivered exactly as they expect, every single time." -- Maurice McIver, Xeo Software CEO
San Antonio, TX (PRWEB) December 20, 2011
Xeo Software, (http://www.xeosoftware.com), a leading provider of custom software applications and technology solutions, announced the appointment of Jason Roelofs as Requirements Manager.
Roelofs recently joined the Xeo Software team as Requirements Manager during the expansion to a new office in San Antonio, Texas. In this role, he works with business owners and primary stakeholders to define business solutions, and communicates them to the programming team. This is achieved by clearly documenting the business requirements through Unified Modeling Language models, prototypes, and use cases. Xeo Software uses the ICONIX software development process. The method is an efficient way to design, test, and deploy custom software applications to meet demanding customer specifications.
Xeo Software CEO Maurice McIver shared, "The proven approach we take to manage requirements is at the core of what we do. Everything our clients want is documented, implemented, and delivered exactly as they expect, every single time. Of all the candidates we evaluated, Jason was most impressive with his ability to understand and implement our processes. Further, his deep experience with business software systems and obvious passion for excellence made him the clear choice."
Having worked with business technology since 1996, Jason has always been driven by his love for technology and the improvements it brings to business. Having worked in many aspects of related businesses, Jason joined Xeo Software in November 2011 to bring additional resources to this premier custom business software provider. His first project is to manage web-based software requirements for a multi-state, private duty home health agency and its need to easily manage its employees and patients. Roelofs will also lead development on the accounts receivable module for a leading managed service provider for retail chains. Jason grew up in the Pacific Northwest and now lives with his family in the San Antonio area. He is active in community, sports, and education. Roelofs added, "It's a privilege to be part of the Xeo Software team. Xeo's commitment - and process - of error-free coding is outstanding and proven. It's an honor to serve in this role."
In 2010, the company relocated from the Washington, DC, area to San Antonio Texas. While the company develops custom software for clients nationwide, the opening of an additional, larger office in San Antonio marks 2011 as a year of significant growth.
About Xeo Software
Xeo Software develops custom enterprise business software from scratch using a proven process to consistently achieve excellent results. These web applications are then hosted on a robust and secure hardware platform where employees, customers, and vendors can all access a fully integrated suite of customized portals.
Xeo has helped clients across the nation to improve business without adding headcount. The company is committed to "worry-free" coding, so their client's businesses are never interrupted with software glitches. To learn more about Xeo Software's "worry-free" coding, please visit its website at http://www.xeosoftware.com. Customer case studies are also available at http://www.xeosoftware.com/CaseStudies.aspx.
For more information on how custom software can improve your business, visit http://www.xeosoftware.com or call (210) 775-2172.
###