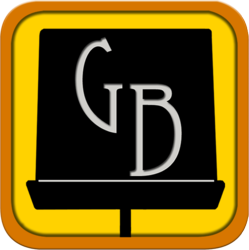 These annotations are superb, allowing you to write quickly, legibly, and with fine detail
Portland, OR (PRWEB) December 21, 2011
DeepDish Designs today announced the immediate availability of version 1.5 of DeepDish GigBook, a sheet music viewer and organizer for the iPad.
With version 1.5 DeepDish Designs is able to provide its users with the number one feature request: Annotations.
Tony Jamesbarry, President of DeepDish Designs, says "Writing on your scores in DeepDish GigBook is an absolute pleasure! These annotations are superb, allowing you to write quickly, legibly, and with fine detail."
With stage performance in mind, we made DeepDish GigBook's annotations not only simple to use, but quick to access when in rehearsal or on stage. The tools and workflow have been streamlined so you can work seamlessly with minimal interruption to your play.
You can now create original hand-written entries in DeepDish GigBook for use in your set lists. This means you can write complete charts, rhythms, scales, last minute lyrics sheets, stage directions, amp settings, and more in DeepDish GigBook without having to switch to another app.
Pricing and Availability:
DeepDish GigBook can be purchased directly on the iTunes App Store for $4.99 USD. A 50% academic discount is available for educational institutions through the App Store Volume Purchase Program.
Requirements:
DeepDish GigBook is built for the iPad and requires iOS 4.0 or later.
Media Kit:
A media kit is available on our website and includes hi-res app icon and screen shots.
About DeepDish Designs:
DeepDish Designs is based in Portland, Oregon. We are musicians, artists, and educators who are constantly looking for a better way forward through developing iOS products. We strive to make our software beautiful, simple, useful and enjoyable to the touch.
DeepDish GigBook is conceived and designed by DeepDish Designs and developed by Wooly Beast Software. Both are proud to call Portland, Oregon their home.
Learn more about DeepDish Designs at http://www.deepdishdesigns.com
If you would like more information about DeepDish GigBook or DeepDish Designs, or would like to schedule an interview, please contact us at info(at)deepdishdesigns(dot)com.
###