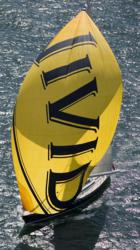 We are thrilled to be working with Jongert on this very famous yacht and consider this as an extremely important project for us.
(PRWEB UK) 20 December 2011
The company is responsible for the yacht's management and has a long-standing relationship with both the owner and its super yacht Captain, Tim Forderer. Sea-Alliance Group will now be managing the refit project and handling all the legal, financial and technical aspects. Work began in early November and is expected to be completed by April 2012.
The refit will be extremely comprehensive, and will include exterior paintwork, a new teak deck, re-varnishing of the interior, a full refit of the rigging, main engine and thrusters, renewing all the Navigation and Communication systems, a complete Lloyds survey, the overhaul and repair of all major systems, and a completely new upholstery and fresh look and feel to the interior.
SY Vivid has recently returned from a five year circumnavigation and, following the refit work, will continue travelling during the summer of 2012, with highlights of the planned itinerary including the North and South Poles.
The yacht was built by the Dutch yard in 2001 for a Swiss owner and since then was only sold once, to the current owner six yeas ago. She has an aluminum hull and an aluminum superstructure with a beam of 6.58m (21.59ft). Offering accommodation for up to six guests across three suites, she is a solid cruiser under both sail and motor.
Itay Singer, Owner of Sea-Alliance Group, said: "We are thrilled to be working with Jongert on this very famous yacht and consider this as an extremely important project for us."
Tim Forderer, Captain of SY Vivid said: "Itay and his team have supported our circumnavigation over the past five years. They have provided invaluable support to us as we sailed in some of the world's most remote destinations. I am vey happy that Sea-Alliance Group has brought us back to Jongert for this major refit."
He continued: "Vivid was in very good condition when we arrived here in Holland, and will leave looking and operating like a brand new yacht. The pride the Jongert team feels with Vivid is very evident – Vivid feels very much at home."
Notes to Editors
About Sea-Alliance Group
Sea-Alliance Group provides services in the following areas:
Yacht sales and purchase
SAG helps clients by supplying a broad range of solutions for building, purchasing and selling premium yachts worldwide and has several dealerships for a number of prestigious international brands, including Sunseeker, Comar and Sessa Marine shipyards. Not only selling yachts from its own portfolio, SAG has also, when required, designed and built yachts with support from shipyards that include Moonen, Jongert, Fitzroy, Shipman, Sunreef and Baglietto.
Charters
With access to top quality charter yachts around the world, SAG will find the perfect yacht to suit an individual's needs, whether a traditional sailing yacht or high-performance motor yacht, a jet-set lifestyle cruise, a relaxed and pampered experience.
New construction
SAG is a specialist in custom and semi-custom yacht design, and its project managers have extensive knowledge of, and close relationships with, naval architects, designers, shipyards, engineering and contractors. A dedicated on-site project manager is assigned to each construction and because the smallest issue can have far-reaching effects on the yacht's cost, quality and performance, SAG closely monitors every stage of the build process.
Yacht management
SAG's yacht management division deals with every aspect of a yacht's systems, logistics, crew and finance. This is a service which is provided for yachts of all sizes, whether private or commercial. The company can also supervise the construction of a number of yachts, and this currently includes several mega yachts being built by leading European shipyards.
Marinas and marine projects
SAG acts as a consultant for the construction of marinas, as well as seafront tourist and real estate projects. Providing a full range of commercial/professional services such as feasibility studies, consultancy, business and marketing plans, the team can offer full marina management services and can also restructure existing marinas to meet with current and future needs.
Technical services
SAG's Technical Services department deals with issues including safety management systems and international safety management (ISM) issues. Also its team liaises with suppliers, collecting quotations from various yards for any maintenance work that needs to be done on a vessel, deals with re-painting, engine room works, any structural modifications to the boats, audio visual systems updates, and liaises with the Captain of the boat to ensure the vessel is maintained to the highest standards.
Crew Recruitment
SAG offers a Crew Recruitment service which uses its professional contacts and experience of crew recruitment place to place individuals, including captains, deck hands, service staff, chefs and yacht engineers, into the most suitable role for them based on their preferences, personalities and aspirations.
http://www.twitter.com/SeaAllianceGrp
For more information
Contact: Zoe Hiljemark, PR Account Director / Jenny Pearce, Senior PR Account Executive
E-mail: zoe(at)marketing(hyphen)matters(dot)co(dot)uk / jenny(at)marketing(hyphen)matters(dot)co(dot)uk
Tel: +44 (0) 1202 777111 / +44 (0) 7770 924439
Address: Marketing Matters, Unit C, Acorn Business Park, Ling Road, Poole, Dorset, UK, BH12 4NZ
###