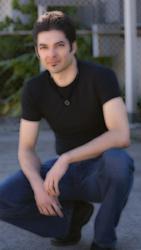 Dating Expert Releases New Report: Tips on Getting A Girlfriend
San Mateo, CA (PRWEB) December 27, 2011
Learning a few tips on getting a girlfriend can't hurt, dating expert Carlos Xuma says in a recent report.
Carlos says that while there are a few players out there most men really just want to settle down and spend their time with one woman. Most guys are looking for a girlfriend, but just don't know how to go about making that happen, he says.
In his new report called "Tips on Getting a Girlfriend," Xuma reveals ways that men can attract women into their lives.
Here's the first step Xuma reveals in his report: Many dating gurus say that the secret to getting a girlfriend is for men to just be themselves. Not necessarily true, says Xuma in his new report.
"This advice is both the truth and a lie at the same time," Xuma says in his report revealing tips on how to get a girlfriend. "I mean sure that works if the guy is already a self-confident, cool, alpha male-type personality naturally."
Unfortunately, most men aren't naturally that way, Xuma says. Or if men do have those traits, they may not always be exhibiting them 100 percent of the time.
"In some instances, a man acting like 'himself" might mean acting awkward, insecure, and self-conscious. So while telling a man to act like himself might be well-meaning advice, ultimately it might be devastating to his game."
Part of what Xuma teaches men, he reveals in his report "Get a Girlfriend Easy," is how men can be the person they are inside without also being the dorky, unattractive, awkward guy all men have deep inside, as well.
"Here is the secret: in all men there are two people inside – the anxious, insecure, awkward, poorly presented guy AND the alpha male, cool, confident, polished and relaxed," Xuma says in his report. "A man's job is to reconcile these two men he has inside into one attractive Alpha Man."
A man will realize success when he understands that the goal is striving to be the best person he already is inside. In other words, Xuma says, that second, cool, confident alpha male that is already inside of him.
"A man doesn't have to adopt a fake personality, he just needs to learn how to bring that confident side of him out," Xuma says.
Xuma has spent years teaching hundreds of men flirting tips for guys and has been a dating expert and attraction adviser for more than 10 years. He has appeared on ABC and CBS television, as well as Playboy radio. He's the author of The Bad Boy Formula, Secrets of the Alpha Male, the Girlfriend Training Program, and numerous other books and articles. Along with his new report, Xuma has also been recognized for his work sharing dating advice for men and tips on getting a girlfriend.
For more information on this and other topics, visit Carlos Xuma's website at http://www.carlosxuma.com
###