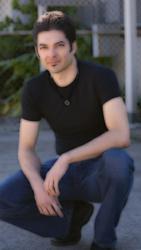 New Report Reveals Seduction Technique That Is Guaranteed To Work, Dating Expert Says
San Mateo, CA (PRWEB) December 27, 2011
Men and women get together because of one reason: Attraction. A woman will only want to be with a man initially who fires up her desire, and she will only stay with him if he can keep that fire burning, Carlos Xuma says in a recent report.
"Friends first" is a myth, Xuma says in his new special report. Remember: Seduction isn't bad or wrong. It's absolutely necessary.
Here's the first bit of information Xuma reveals in his report on seduction techniques sure to work for any guy: No matter what today's pop culture and media tells men about seduction, the reality is that women don't want men who are touchy-feely and sensitive. They want men who understand women, but who still behave like men.
Most men have seen this scenario: A guy talking with a beautiful woman. She's laughing away at his jokes, flipping her hair back, and touching his arm as if she's known him forever, but in reality she's only just met him. The worst part is that he's not even good looking! And his suit looks like he just shot his couch. Eventually, the hot babe leaves the bar with him.
"Most men see this and wonder: What could this guy possibly have or know that allows him to be brave enough to jump in and attract gorgeous women successfully?" Xuma says.
That man has three traits that are critical to any flirt with women technique: The three S's (self confidence, sense of humor and self control), Xuma says.
"These traits combined create a powerful seduction technique that will put a man over the top with any woman he desires," Xuma says in his new report. "Good looks are not – repeat – NOT necessary. In fact, they will limit men, since many women have shields up to protect them from the 'players.'"
In his report on secrets of attracting women, Xuma also reveals another strategy that is guaranteed to help men find success with women. He gives details on how to tease and challenge women.
"A woman will feel attracted to men who tease and challenge her," Carlos Xuma says.
Xuma has spent years teaching hundreds of men flirting tips for guys and has been a dating expert and attraction adviser for more than 10 years. He has appeared on ABC and CBS television, as well as Playboy radio. He's the author of The Bad Boy Formula, Secrets of the Alpha Male, the Girlfriend Training Program, and numerous other books and articles. Along with his new report, Xuma has also been recognized for his work sharing dating advice for men and the best seduction techniques.
For more information on this and other topics, visit Carlos Xuma's website at http://www.carlosxuma.com
###