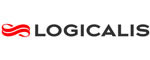 That's the task for 2012 and anyone wearing an IT hat will need to plan ahead, use their budgets wisely, and deliver on the promise that today's technology has to offer.
Farmington Hills, MI (PRWEB) December 20, 2011
The end of the year traditionally marks a time of planning for CIOs and other technology professionals who are waiting for the New Year before investing their IT budgets in upgrades and acquisitions. Planning takes an even more important role when those budgets are tight, so Logicalis, an international provider of integrated information and communications technology (ICT) solutions and services, has put together a "2012 IT Wish List" based on what its customers' IT pros are saying is going to be most important when 2012 gets underway.
"You can sum it up in one word: RAMP – reliability, accessibility, mobility and productivity," says Vince DeLuca, Logicalis' COO. "The technologies exist now to meet the demands of corporate users in each of these four critical areas and it's going to be incumbent upon CIOs and their staffs to offer data to employees and customers in the way they want to access it. That's the task for 2012 and anyone wearing an IT hat will need to plan ahead, use their budgets wisely, and deliver on the promise that today's technology has to offer."
Eight Technologies for CIOs' 2012 IT Wish Lists
(1) Reality Checks – The cloud will only be successful if the applications and services users rely upon are responsive and always available. Once applications are moved to the cloud, smart CIOs will employ Virtual User or Synthetic Transaction Monitoring to give them a real-world indicator of the application's usefulness to the business, answering key questions like: Is the application available? Are my end users satisfied? How does the application handle peak workloads? Where in the process is my application exceeding a threshold? Where are my users experiencing performance degradation? And how can I accelerate problem identification and resolution?
(2) A New Kind of Measuring Stick – In 2012, businesses will need to deliver services to customers faster than ever before to stay competitive. Having a way to measure the "health" of that service and deliver against defined SLAs means one less thing to worry about. The process-focused change and configuration management of IT systems with the business in mind rather than the technology is not a new concept, but there are now solutions on the market like ServiceNow, a SaaS-based offering, that make that measurement easier and more affordable to deploy.
(3) Accessible Apps – Fast, easy access to needed applications will be an expectation in 2012. But application deployments and upgrades can be both timely and expensive as can the additional infrastructure needed to support them. That's why cloud solutions, positioned six to 12 months ahead of a technology refresh period, should be on every CIO's wish list for 2012. Rather than invest in new hardware and software to satisfy the need for a single, yet widespread application, a company can instead look to a cloud provider and trade the capital investment for a monthly operational cost spread over the next three to five years.
(4) Back It Up – Having a single unified location for storing data is going to become increasingly important as data growth rates continue to expand. As a result, IT pros looking for new business continuity and disaster recovery (BC/DR) solutions will want to consider BC/DR as a service and plan for it in their IT budgets. Moving BC/DR to the cloud means IT pros can keep data in sync across multiple locations, offering the same end-user experience across the country or the world. Data can be streamed instead of shipped, and the solution can be implemented as an add-in to their existing backup strategy instead of a rip and replace solution.
(5) Mobility is a Must-Have – Now that employees have tasted technology-on-the-run, they are finding the ability to work using mobile devices on the go makes them more productive. The problem is, no single platform or form factor will prevail in the coming year, so IT pros must be prepared to support an array of B2B, B2C or B2E (Business to Employee) mobile computing platforms and devices across their customer and employee bases in the coming year.
(6) Tablets as Time-Savers: Employees need constant access to their in-house data, and tablets (iPad or Android) may well be the best option for on-the-go access. The problem is, they're limited by the applications they support. But, combining these devices with Virtual Desktop Infrastructure (VDI) technology means employees can use the device they're comfortable with while IT securely and continuously provides access to corporate applications and data. In 2012, a VDI/tablet combination will offer the speed and usability employees want, replacing the netbooks of yesterday and avoiding the need to encrypt the device itself since no company data has to be stored on it.
(7) Sharper Sharing: By integrating communication tools and technologies like Microsoft SharePoint, Lync and Exchange or Cisco VOIP, the IT pro can literally change the way the company's employees do business. Businesses may already have some of these tools in place, so 2012 is the perfect time to re-examine what's there, how it's working, and what can be done to improve communication efficiency and effectiveness to give the business a competitive edge.
(8) Talk About Talking – Air travel is becoming increasingly more stressful and costly, and even road travel can be difficult and time-consuming in metropolitan areas. But with inexpensive bandwidth and a growing array of unified communications tools available, efficiency and productivity can be gained from holding meetings and conferences via solutions such as Cisco TelePresence. For cost-conscious businesses, video conferencing will be a smart alternative to face-to-face meetings in 2012.
About Logicalis
Logicalis is an international provider of integrated information and communications technology (ICT) solutions and services founded on a superior breadth of knowledge and expertise in communications & collaboration, data center, and cloud computing and managed services.
Logicalis Group employs nearly 2,500 people worldwide, including highly trained service specialists who design, specify, deploy and manage complex ICT infrastructures to meet the needs of over 6,000 corporate and public sector customers. To achieve this, Logicalis maintains strong partnerships with technology leaders such as Cisco, HP, IBM and Microsoft.
The Logicalis Group has annualized revenues of over $1 billion, from operations in the UK, US, Germany, South America and Asia Pacific, and is fast establishing itself as one of the leading IT and Communications solution integrators, specializing in the areas of advanced technologies and services.
The Logicalis Group is a division of Datatec Limited, listed on the Johannesburg and London AIM Stock Exchanges, with revenues of approximately $5 billion.
For more information, visit http://www.us.logicalis.com .
Business and technology working as one
Facebook: http://www.facebook.com/Logicalis?v=wall
Twitter: http://twitter.com/logicalis
RSS: http://www.us.logicalis.com/feeds/rss.aspx
YouTube: http://www.youtube.com/user/LogicalisIT
Blog: http://www.hypeorripe.com/
###