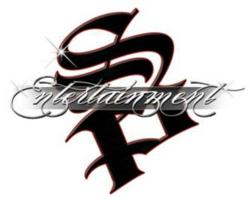 The Players Ball 2011 was a huge success because Hollywood's elite came out in style to celebrate Bishop Don Magic Juan and party with Snoop Dogg.
Hollywood, CA (PRWEB) December 20, 2011
Hosted by entertainment and music icon Snoop Dogg, The Player's Ball 2011 raised spirits and funds as musicians, celebrities, athletes and friends from around the country celebrated at the long-running popular annual birthday bash for hip-hop artist and actor Bishop Don Magic Juan with a special mission of compassion to help cover Bishop Don Magic Juan's recent medical expenses.
Celebrating its 34th year, with a well-earned reputation as one of the year's most extravagant annual entertainment events, The Players Ball 2011 featured an outstanding program of live music and entertainment highlighted by DJ Snoop Dogg, who was joined at the event by Wiz Khalifa, Geto Boys, Rob Bass, Too $hort, Ray J, DJ Paul and The Hustle Boyz, among others.
Hip hop artist, actor, fashion designer, Bishop Don Magic Juan is a popular culture legend who released a collection of classic soul recordings Green is for the Money, Gold is for the Honeys in 2006 and has appeared in dozens of music videos, live shows, movies and television programs. He also appeared in the Hughes Brothers-directed documentary "American Pimp."
"The Players Ball 2011 was a huge success because Hollywood's elite came out in style to celebrate Bishop Don Magic Juan and party with Snoop Dogg," said SP Entertainment Founder and CEO, Damian Kutzner. "We thank everyone for their support for Bishop and look forward to the Player's Ball 2012."
First held in 1978, past Players Ball events have featured live performances by top name hip hop and rap artists such as Snoop Dogg, Ice Cube, Lil Jon, Xzibit, Cypress Hill, Doug E Fresh, Slick Rick, E-40, DJ Quik and Digital Underground.
The event also marked the announcement of a new relationship between Academy Award®-winning, American Hip-Hop artists "Three 6 Mafia" and Serious Pimp highlighted by the unveiling of a new Serious Pimp limited-edition t-shirt with "Swarovski Crystal" by artist Mark Nicholas. Mark Nicholas has specialized in garment design for some of the biggest mainstream musicians in the entertainment industry for more than a decade. "We are happy to announce these marvelous additions to the Serious Pimp family and will be releasing a new series of limited edition T-shirts starting with Three 6 Mafia in 2012," said Damian Kutzner.
"I love Snoop Dogg, the Players Gang from throughout the nation and everyone at the Players Ball for their support who came out to celebrate, because that's what we did!" said Bishop Don Magic Juan. "We will party with the Players again next year in Hollywood so get ready to rock Hollywood in 2012. Chuuuch!"
About SP Entertainment
SP Entertainment designs sunglasses, accessories, and clothing that blend Hip Hop style with MMA attitude. Since its inception in 1999 and formerly known as Serious Pimp, LLC, SP Entertainment has been a supporter of extreme sports including mixed martial arts including sponsoring a long list of fighters. SP Enterprises was founded by serial entrepreneur, business mogul and company CEO Damian Kutzner and is lead by its President Snoop Dogg and Chairman of the Board Bishop Don Magic Juan. The company has signed licensing agreements with popular television personality The Situation and its sunglasses, accessories, shoes and clothing are worn by entertainers and MMA fighters such as Snoop Dogg, Tha Dogg Pound, the Bishop Don Juan, Kimo Leopoldo and Jake Shields. For information visit http://www.seriouspimp.com.
# # #