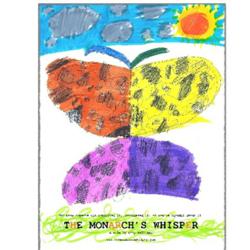 Life creates film, creates life," says Williams. "I want to not only entertain audiences with The Monarch's Whisper, but to also reach those through the film who may be on a life journey leading to a point of desperation and give them an off ramp of hope
Los Angeles, CA (PRWEB) December 21, 2011
Writer, Director James "Deep" Williams, has written a compelling script titled, The Monarch's Whisper,which follows a troubled young man on the last day of his life.
Fundraising for independent films has become a group effort with the help of web sites like Kickstarter.com where supporters can pledge funds in return for creative and engaging rewards which are a product of the project itself.
Kickstarter.com is great way for artists to fund their creative endeavors through a method called crowd funding. Kickstarter.com has an all or nothing funding policy, where projects must fully meet their funding goals by the end of the days set by the artists, or the project receives no monies. The Monarch's Whisper is seeking $55,000 to start production of the film. The campaign's deadline is January 20, 2012.
Deep Williams was asked why he decided to use Kickstarter.com as the way to fund The Monarch's Whisper. He noted. "I'm using crowd funding because I feel it's a great way to allow those who feel in some way connected to the film's subject matter, to be a part of the movie. We all know someone who's either committed suicide, considered committing suicide or we've thought about doing it ourselves."
The Monarch's Whisper tells the story of a college student who struggles with a personal tragedy in his life. His day starts off like any other day; except this day is the day he decides to end his life. The film follows him on his last day as his journey takes him on a long road towards the end. Along the way he meets a cast of characters, faces unexpected obstacles, and interesting challenges. In the end, his love of insects, especially butterflies, reminds him of a whisper he once heard as a child.
Suicide, tolerance and bullying are all current issues in our society and all are in some way addressed in The Monarch's Whisper. It's a story of pain, love, tragedy, and hope.
"Life creates film, creates life," says Williams. "I want to not only entertain and amuse audiences with The Monarch's Whisper, but to also reach those through the film who may be on a life journey leading to a point of desperation and give them an off ramp of hope."
Deep Williams is the writer and director of several short films and has worked behind the scenes in Hollywood for over 15 years.
The funds raised through Kickstarter.com will be used to produce The Monarch's Whisper. The start date for production is Spring 2012.
To support The Monarch's Whisper on Kickstarter.com please visit: http://kck.st/sJ4Ruf
For more information about this project please visit us at http://www.themonarchswhisper.com
###