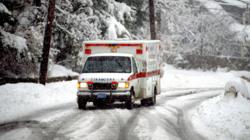 It is so important to get timely screenings, have people understand their heart health so they can prepare for the Christmas season
Calgary, AB (PRWEB) December 28, 2011
The Heart Fit Clinic is the leading cardiac rehabilitation and heart attack and stroke prevention clinic. With state of the art screening assessments, programs and DVD systems, they are able to reverse heart disease and prevent heart attacks. "It is so important to get timely screenings, have people understand their heart health so they can prepare for the Christmas season." says Diamond Fernades, director of the Heart Fit Clinic. Yes, you may have high risk factors to heart disease but understand this time of year heart attacks like to rear their ugly heads. Unfortunately, many people wait for a problem to fix it. Well the Heart Fit Clinic has this solution as well.
Heart disease tends to show up a little more this time of year. There are a few theories as to why this occurs. With Christmas just finishing it should of been an occasion to enjoy loved ones, however people sometimes take this for granted. We get caught up in the Christmas ruffle and this is all your arteries need to then cause that problem.
"There are many reason why researchers propose heart attacks increase during the winter holiday season." Diamond Fernandes states.
1. Emotional Stress: unfortunately the holiday season can be a source of stress with family you do or do not want to interact with or financial pressures with gifts and travel expenses. With Christmas here people get tense having to spend time with family. On the other hand, it could be a time of sadness and depression missing loved ones or not having special people to spend the holiday season with. This all affects our heart health.
2. Weather: breathing cold air can constrict the blood vessels and therefore increase the pressure causing clots to form. However, there are still a number of heart attacks in warmer weather climates. Even our climate with long nights makes people prone to depression.
3. Overindulgence: Poor eating habits, excessive alcohol or abusing drugs can lead to an increased strain on your heart.
Combining all of the above can affect our risk factors which include blood pressure, decreased exercise and increased weight especially an increased waist girth where. The Heart Fit Clinic provides solutions to prevent or even reverse heart disease. With its new Heart Disease Defence System they are able to help anyone worldwide prevent or even reverse heart disease. In the event you are able to survive a heart attack then you should consider yourself fortunate to have a second chance at life. The Heart Fit Clinic can guide individuals who do have heart disease so they can be equipped with all the tools to live successfully with heart disease.
The core elements to this Heart Disease Defence System include seven powerful practices to prevent and reverse heart disease. It also includes a workbook to guide patients through each practice. The first practice is understanding your heart health which includes heart anatomy, heart diagnostic tests and procedures that they may have gone through.
The second practice to reverse heart disease is the cardiac rehabilitation exercise program. With this patients will understand how to exercise safely and effectively. The third practice is to understand how to eat after a heart attack. Which foods and supplements patients should take after a heart attack is a common question people ask. Also, in this practice patients will understand what to eat to lower their blood pressure and cholesterol.
The fourth practice is learning and implementing stress management techniques to reverse heart disease. The next practice is establishing the right mindset with goal setting to reverse and prevent heart disease.
The sixth practice to reverse heart disease is understanding your medications. Medications can have side effects, interactions and benefits and in this practice patients will understand their heart medications. The last practice is setting up good strategies to quitting smoking.
All these practices in this Heart Disease Defense System are crucial to prevent and reverse heart disease with over 9 hours of content. All these practices are based on the model of the success of the Heart Fit Clinic.
The Heart Fit Clinic is the leaders in cardiac rehabilitation and heart attack and stroke prevention program. Whether patients have had a recent heart attack or heart problem, past or trying to prevent this program will help people reverse heart disease. If you are fortunate to live close to one of their clinics you can get timely state of the art screenings to then understand your heart health.
###