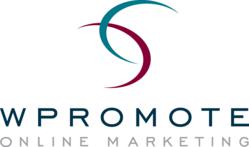 Strategic campaign restructuring and expansion, along with the development and testing of fresh ad creative contributed to an impressive 159% increase in revenue.
El Segundo, CA (PRWEB) December 21, 2011
Wpromote, five-time Inc. 500 Honoree and #1 ranked Search Engine Marketing Firm, was recently contracted by Zenni, an online retailer of prescription eyeglasses, to develop and execute campaign restructuring and integrated campaign management. In July, Zenni began searching for a single agency to manage their PPC and Media Buying campaigns. Their goal was to bring a higher level of optimization and cohesiveness across campaigns, and ultimately increase revenue month over month. Zenni chose Wpromote to help them achieve these goals because of their proven success in managing Online Marketing campaigns using an integrated approach and the Wpromote SCORE™ Method.
While Zenni had great history within their existing PPC campaigns, comprehensive restructuring and cleanup of their account was needed in order to further optimize and extract additional revenue. Zenni, part of a highly saturated industry where competitors were getting increasingly aggressive, also needed innovative ways to expand their Online Marketing efforts in order to maintain their status as a major player in their field.
Wpromote's strategy began with a complete overhaul of Zenni's PPC campaign structure. In addition to conversion tracking, Wpromote incorporated revenue tracking in Google and MSN in order to fully evaluate their marketing efforts. Wpromote also worked closely with Zenni to incorporate incentives in both text and image ads, to maximize response rates. Wpromote's design team then created enticing banner ads with new incentives, as well as website banners to coordinate with these promotions and maintain an overall sense of cohesiveness, ultimately improving conversion rates.
"Within the first couple months of Zenni working with us, their campaign success was astounding," said Jessica Como, Director of Online Marketing at Wpromote. "Strategic campaign restructuring and expansion, along with the development and testing of fresh ad creative contributed to an impressive 159% increase in revenue."
The launch of Zenni's new, expanded campaign hit the ground running with overwhelming success. In just two months Zenni doubled their ROI from paid search in Google. Zenni's overall goal of achieving increased revenue month to month was more than met. Revenue from Google increased by 159% and revenue from MSN increased by 113%. Being able to view data from each segmented campaign differently and optimize based on its unique performance, Wpromote was able to cut Zenni's CPA by more than half and almost triple their number of conversions in Google. By creating and testing new ad copy and promotions, significant improvements were also seen in their conversion rate in both Google and MSN, which increased by 178% and 115% respectively. Zenni's Media, Retargeting and Facebook campaigns also exhibited expansive growth, with a quarter of Zenni's sales now coming from these sources.
About Wpromote
Wpromote is an award-winning online advertising firm headquartered in El Segundo, CA. Founded in 2001 by Michael Mothner, Wpromote has helped over 37,000 clients grow their businesses online. With unmatched experience in search marketing and an unrivaled dedication to our clients' results, we always stand out above the crowd. The 70+ employees at Wpromote currently manage more than 3,500 clients spanning a wide range of industries and verticals in over 60 countries worldwide. A few integrated search engine marketing clients include Bayer HealthCare, Vans, Toyota, Allied Van Lines, HP, Southern California Edison, Symantec, Fisher-Price and Universal Music Group.
About Zenni
Founded over 9 years ago, Zenni is a leader in manufacturing fashionable prescription eyeglasses. Zenni uses the latest in modern materials, manufacturing and marketing systems to bring their products directly from their factories to their clients, providing them with great looking and affordable products.
###