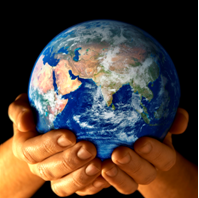 Denver, Colorado (PRWEB) December 22, 2011
Rich Harris, the President and Managing Partner of The Harris Law Firm, believes that giving back to our community means we are creating a better place to live. Rich has always encouraged members of the firm to change the world one deed at a time by sharing their resources with those who are less fortunate. Motivated by Rich's strong example, and his commitment to making a difference, the family law attorneys and staff at The Harris Law Firm spend much of their time participating on non-profit boards, getting involved in community events, volunteering with charitable organizations, offering pro bono services, and raising funds for those in need . The Harris Law Firm believes that communities are made great by those who give.
"I have found that among its other benefits, giving liberates the soul of the giver" - Maya Angelou US Author and Poet (1928 - )
2011 Community Service Activities Report
The Adoption Exchange - The Adoption Exchange was established in 1983 by concerned social workers and child advocates with the shared belief that every child deserves a stable family and a safe home. AE works tirelessly to connect waiting children with stable, permanent families. adoptex.org
Animal Legal Defense Fund - For more than three decades, the Animal Legal Defense Fund has been fighting to protect the lives and advance the interests of animals through the legal system. Founded in 1979 by attorneys active in shaping the emerging field of animal law, ALDF has blazed the trail for stronger enforcement of anti-cruelty laws and more humane treatment of animals in every corner of American life. aldf.org
Arapahoe House - Arapahoe House is a non-profit corporation dedicated to providing a continuum of accessible, affordable, and effective services for individuals and families with alcohol, drug or other behavioral health problems. arapahoehouse.org
Breakthrough Kent Denver - Established in 1995, Breakthrough Kent Denver has a dual mission. (1) The organization helps to ensure that underprivileged Denver students graduate from high school and go on to college. (2) Breakthrough Kent Denver trains high school and college students to become urban educators. breakthroughdenver.org
Children's Hospital's Ronald McDonald House - For the past three decades, Ronald McDonald House® Charities of Denver has offered a loving home-away-from-home to families needing to be near their seriously ill or injured children while they are being treated at metropolitan area hospitals. ronaldhouse.org
Colorado Bar Association - The CBA organizes the always festive "Christmas in February" party to donate toys and gifts for metro Denver's underprivileged children. CBA also provides an annual event for police officers and firefighters to meet with local attorneys who help to provide wills and estate planning for the men and women who so fearlessly serve our communities. cobar.org
Colorado Lawyers Committee - The Colorado Lawyers Committee is a 30 year-old nonprofit, nonpartisan consortium of 50 Colorado law firms that do high impact pro bono work and are dedicated to using "all the skills and discipline of the law in the service of others." The organization seeks to advocate, negotiate and litigate for children, the poor and other disadvantaged groups. coloradolawyerscommittee.org
Colorado Women's Bar Association - The CWBA Legal Services Committee offers pro bono clinics and holds events to benefit organizations like Center for Work Education and Employment, Family Star and the Gathering Place. But the biggest impact the CWBA has is through our lobbyist and the Public Policy Committee, which provide a unique experience and are a great influence to our work. cwba.org
Denver Bar Association (DBA) - In addition to DBA's annual school supply drive, the Denver Bar Association sponsors, "Legal Night at the Center" for Denver residents. Attorneys offer legal advice to those who participate in this referral clinic held every third Tuesday 5:30 to 8:00 p.m. denbar.org
Denver Health - The Volunteer Association Board for Denver Health organizes the volunteers for the many events and services provided by this non-profit organization. These include the creation and distribution of "Baby Baskets" for infants born at the facility, an annual holiday party for the children who have been served by Denver Health, and the annual fund raising gala for the hospital. denverhealth.org
Denver Kids - Denver Kids, Inc. helps Denver Public Schools students, grades K-12, who face the personal challenges of higher risk environments to successfully complete high school, explore post-secondary options and become contributing members of the community. denverkidsinc.org.
The Denver Rescue Mission - Donations to The Denver Rescue Mission help to provide shelter, meals and services to many of the city's homeless men, women, and children throughout the metropolitan area. denverrescuemission.org
Denver University – Athletics - The Harris Law Firm has provided an annual endowment to provide a tuition scholarship for a minority student-athlete on our women's basketball team. denverpioneers.com
Denver University - Law School Mentoring Program - Attorneys volunteer their time to work with first year law students at Denver University's Sturm College of Law to provide students with practical knowledge about the practice of law in Colorado. LPMentor.law.du.edu
Family Tree - Founded in 1976, the Family Tree provides a broad range of services and shelter to families and youth of Metro Denver to overcome child abuse, domestic violence, and homelessness. thefamilytree.org
Food Bank of the Rockies
The Food Bank of the Rockies (FBR) is a local organization founded in 1978. FBR provides food supplies to more than 900 hunger-relief programs. Last year, FBR distributed more than 20.5 million pounds of food, enough to provide 43,000 meals each day to needy children, seniors and families. foodbankrockies.org
GLBT Bar Association - The Colorado Gay Lesbian Bisexual Transgender ("GLBT") Bar Association is a voluntary professional association of gay, lesbian, bisexual and transgender attorneys, judges, paralegals and law students and allies who provide a GLBT presence within Colorado's legal community. coloradoglbtbar.org
The Horse Protection League - Because they believe in humane treatment of horses as an alternative to slaughter or public auction for abused, neglected, abandoned and unwanted equines, HPL's primary purpose is the prevention of animal abuse. HPL is a non-profit organization dedicated to providing a safe home for horses, and equine education classes for adults and children. cohpl.org
The Larimer County Food Bank - Founded by a Vista Volunteer in 1984 to avoid the duplication of food collection and distribution efforts by nonprofit agencies, the mission of the Larimer County Food Bank is to provide for all in need through community partnerships and hunger-relief programs. As a clearing house for donated and rescued food, their vision is a hunger-free Larimer County. foodbanklarimer.org
Law Line 9 - The Denver Bar Association runs this free legal program in conjunction with Channel 9 News. On the nights designated to family law, attorneys offer legal insight and answer questions from people all over Colorado. Law Line 9 airs on Wednesday nights from 4:30-6:00 p.m. 9news.com
The Max Fund - The MaxFund is a non-profit organization that was established in 1988 to provide medical care for injured pets with no known owners, and to seek out new homes for these animals once they have fully recovered. The MaxFund is a true no-kill dog and cat shelter and assists hundreds of people and animals. maxfund.org
Metro Volunteer Lawyers - Metro Volunteer Lawyers (MVL) is a department of the Denver Bar Association. MVL recruits and coordinates volunteer lawyers to perform free and low-cost legal services for those who cannot afford an attorney. MetroVolunteerLawyers.org
Mi Casa - The Colorado Lawyers Committee and the Young Lawyers Division of The Denver Bar Association sponsor Mi Casa's "Legal Night." The free consultation offered by Mi Casa allows women to meet with an attorney and discuss matters pertaining to Colorado family law. micasadenver.org
The Road to Hope - The Road to Hope is a non-profit corporation dedicated to helping the children of Haiti. The organization supports orphanages and other organizations focused on building self-sustaining communities. The vision of The Road to Hope is to help establish a culture where children can grow up strong and healthy, and free from the trauma of abandonment. theroadtohope.org
Rocky Mountain PBS - Rocky Mountain PBS seeks to enrich the lives of Coloradans through engaging and essential programs, services and community partnerships that inform, enlighten and entertain. rmpbs.org
Rotary International - Rotary International is the world's first service club organization, with more than 1.2 million members in 33,000 clubs worldwide. Rotary club members volunteer locally, regionally, and internationally to combat hunger, improve health and sanitation, provide education and job training, promote peace, and eradicate polio under the motto "Service Above Self." rotary.org
The Tenth Mountain Division - This organization honors the men of 10th Mountain Division of the U.S. Army, who trained during World War II at Camp Hale in central Colorado. Hut visitors share the special spirit of these individuals, especially their pursuit of excellence, self reliance, and love of the outdoors. Every summer, volunteers congregate to build, restock and clean the huts for visitors. huts.org
Underwearness - Underwearness is a non-profit organization that provides new underclothing for underprivileged children. underwearness.org
Wills on Wheels - Wills on Wheels, a committee of the Rocky Mountain Paralegal Association, provides pro bono estate planning for low income seniors and disabled adults and educational programs regarding medical directives and estate planning. rockymtnparalegal.org
Wildflower Women's Foundation - Wildflower Women's Foundation was created to inspire and inform women as they transition through divorce and widowhood. wildflowerwomensfoundation.org
"The Best Way to Find Yourself is to Lose Yourself in the Service of Others"
Mahatma Gandhi
About The Harris Law Firm
Located in Denver and Fort Collins, the 18 attorneys at The Harris Law Firm are a team of Colorado family law specialists who serve clients throughout the State of Colorado. The lawyers and staff at "Colorado's Family Law Team" are dedicated to helping you with issues related to divorce, child custody, legal separations, step parent adoptions, and other matters that pertain to Colorado family law.
###