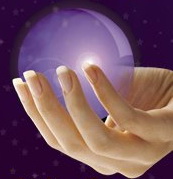 (PRWEB) December 27, 2011
Your Key Secrets introduces instant answers releaved worldwide. This link will allow a personalized "Free Destiny Reading"
Many believe "Everything is fixed and you can't change it." YKS Readings can unlock the answers within seconds online. YKS Readings offer a more affordable alternative than calling a psychic paying expensive per minute fees. Based on a combination of several metaphysical sciences YKS Readings can be more accurate than multiple choice or yes/no personality or compatibility match services as a "Dating Service Match" where the answers can be manipulated to answer what a entrant might think a potential dating partner might want to hear. YKS readings are absolute and cannot be manipulated.
How long does it take to really know a partner? How valuable it might be to know more about your own or a partner's personality to strengthen or repair broken relationships. How valuable to know the past, present and future timing information to help make wise decisions and when to make them. To know if you are blocked and when the blocks might end can be quite valuable. YKS readings give timing for two years from the last birth date broken down every 4 months.
Your Key Secrets Psychic & Compatibility Readings are available instantly online in both English and Spanish - within seconds online at http://www.yourkeysecrets.com or http://www.lasllavesdelossecretos.com A copy is also emailed automatically worldwide.
WHY YOUR KEY SECRETS READINGS ARE MORE ACCURATE:
The Your Key Secrets system implements the numbers 1 - 78. This method relates directly with the Tarot card deck. Most numerologists utilize only the numbers one through nine. Implementing a system of seventy-eight numbers is more accurate and descriptive. For example, in system terminology there are eight different number nines: 9. 18, 27, 36, 45, 54, 63, and 72. Each number is of distinct and individual importance in the Your Key Secrets system which produces more accurate and detailed analysis readings. Millions of combinations are possible and no two readings would be the same. Each reading has the complete name of the customer throughout each detailed answer.
Individual Analysis Readings
A person's individual analysis reading includes a personalized overall Personality Analysis Chart and six natural numbers. These are the most significant numbers that a YKS reading reveals to an individual. To know more can be helpful through life's journeys.
DESTINY............... How the world looks at you and the external forces that are challenges in your life.
SPIRIT.................. The genuine, true nature and disposition of a person.
PROJECTION ........ How a person sees themselves, their self-esteem.
COMMUNICATION.. How a person puts ideas, beliefs and values into words.
MOTIVATION ........ What inspires and stimulates your actions.
EMOTION .............. Ability of thinking, reasoning and applying knowledge.
Personality Traits
Also important and entertaining are descriptions of a person's fifteen (15) personality traits, listed in order of importance, Chart numbers includes descriptions of the following:
MONEY.......... finances, business opportunities, investments, career
SPIRITUAL....... mind, intellect, psyche, cerebral
KARMIC ........ lessons, challenges, gifts bestowed payoff or payback
MASTER......... capability, competence, expertise, skill
PROTECTIVE... represents safe and sound, escaping danger
LOVE............. emotions, family, friends, socialization, harmony
SEX............... vitality, fitness, endurance, passion, desire
BLOCKS......... challenges, obstacles, detours, stop signs
NET POINTS.... the sum of all the power points on a scale of 1-10
EXTRA POWER.. luck, advantages, strength, etc
WHAT IS A PARTNER COMPATIBILITY ANALYSIS READING?
Couples can order Partner Compatibility Analysis Reading featuring a Compatibility Graph Chart, "their" extra powers and 36 explanations of how the partners get along, relate and communicate with each other (described "in order of importance"). Also included in the Partner Compatibility Analysis readings are the elements of each person's Individual Analysis reading as described above. In addition, both the Individual Analysis and Partner Compatibility Analysis contain detailed explanations of how to read and interpret the graphs as well as a glossary of terms.
For a Free Destiny Reading or complete Your Key Secrets Readings please see online:
http://www.yourkeysecrets.com or http://www.lasllavesdelossecretos.com
###