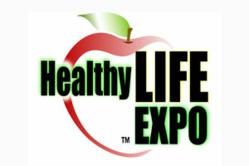 As an exhibitor at the The Healthy Life Expo two years running, I have been so pleased with the results my company has seen as a result of our participation in this event.
Minneapolis, MN (PRWEB) December 22, 2011
Flash mobs are expected to appear at any moment at the Healthy Life Expo, January 21-22, 2012 at the Minneapolis Convention Center. When they show up, they'll be practicing Tai Chi, yoga, Qigong, acupressure, meditation and massage.
It's all part of a two-day health extravaganza that includes panel discussions on overcoming fibromyalgia, Lyme disease and other chronic conditions. More than 200 exhibitors will be on hand to demonstrate the latest healthy-living products, from alternative energy to water and air purification. Cooking classes will feature natural and organic foods, and visitors will find a wealth of information on fitness and weight loss.
Valerie Lis of Courses for LIFE will moderate panel discussions from Noon until 1:00 p.m. on both days. The discussion on Saturday will center on overcoming chronic diseases such as fibromyalgia and Lyme disease. Sunday's discussion will be "Healing Techniques That Offer Astounding Results." A free mini-healing session will be held before the Sunday discussion from 9:00-10:00 a.m.
The Healthy Life Expo will be held from 10:00 a.m.-5:00 p.m. each day. Staci from KS95-FM will make a live appearance from 2:00-4:00 p.m. on Saturday, January 21. Sunday will feature drawings and giveaways every ten minutes. On both days, the first 50 people through the doors will receive a free "door-buster" goodie bag. At-the-door admission is $6 for adults; however, visitors can attend for free if they bring non-perishable food items.
The Healthy Life Expo is a production of MediaMAX Expos and Events, 6106 Excelsior Blvd. - Suite #10, Minneapolis, MN 55416. MediaMAX produces more than 10 expositions each year, covering health and wellness and building and remodeling. Call Rick "The Expo Guy" Martinek at Phone: (952) 238-1700.
###