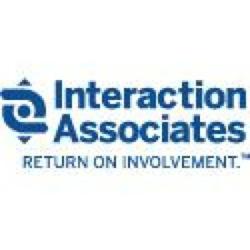 Boston, MA (PRWEB) December 21, 2011
Public Utility District Number One of Chelan County, headquartered in Wenatchee, WA, is investing in developing its managers. To ensure employees have top-notch collaboration skills, the utility has contracted with Interaction Associates, a 42-year innovator of powerful methods for developing leaders and building collaborative cultures that achieve strong "return on involvement."
"Excellent collaborative skills help our productivity and efficiency and enable us to provide excellent service to our customers and stakeholders," said Jennifer Taylor, PUD Organizational Development Program Manager. "As a public utility serving our region for 75 years, we take our responsibilities to our community seriously. The training we provide our managers and employees is vital to delivering the best service."
A number of PUD managers and employees are developing skills in a variety of areas — including leading successful meetings, resolving conflict, building agreements, and achieving buy-in among stakeholders with many interests. The training will allow them to collaborate successfully with a wide variety of internal and external groups who are affected by PUD actions. "Chelan County PUD is yet another example of an organization that realizes the strategic value of collaboration for driving business results," said Linda Stewart, President and CEO of Interaction Associates. "This is a trend that's growing, no doubt, as is the appetite for practical, on-the-ground programs like ours for developing leaders at all levels," added Stewart.
About Chelan County PUD
Chelan County PUD was formed in 1936 by local voters who wanted affordable power for rural as well as urban residents. The PUD delivered its first electricity 11 years later to a small group of customers near Lake Chelan. Today, the PUD operates three hydro projects that deliver clean, renewable, low-cost energy to local residents and to other utilities that serve residents of the Pacific Northwest. http://www.chelanpud.org/
About Interaction Associates
Interaction Associates is a 42-year innovator of advanced methods for developing leaders in global companies. We help organizations build collaborative cultures and achieve excellence in a new measure of ROI – Return on Involvement – where employees go "beyond engagement" to share responsibility for business results. We develop leaders at all levels through consulting, learning and coaching with a focus on building leaders' proficiency in collaboration, strategic thinking, and self awareness. With offices in Boston and San Francisco, IA client services include organization-wide consulting, learning solutions, and coaching via a Global Talent Network. For more info: http://www.interactionassociates.com.
This press release was distributed through PR Web by Human Resources Marketer (HR Marketer: http://www.HRmarketer.com) on behalf of the company listed above.
###