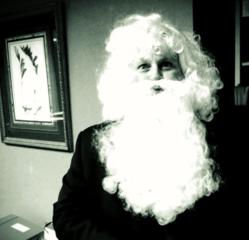 Being able to help someone who has helped so many others is a true privilege
Baltimore, MD (PRWEB) December 21, 2011
Maryland auto accident attorney Marc G. Snyder does his best to find the time in his busy schedule to provide a little bit of humor for his clients and colleague. Using the popular video streaming service YouTube, Attorney Snyder has created a fictitious testimonial from one of the more well known clients around the world, Santa Clause. In the video, S. Clause announces the successful resolution of a personal injury legal matter handled by Snyder's Office. Mr. Clause, speaking via video testimonial, stated that he retained Mr. Snyder after contacting several other lawyers with whom he didn't feel "that special connection...like when you bond with a special reindeer for the very first time."
In the video Snyder depicts a scene in which Mr. Clause was allegedly involved in an unfortunate sleigh-riding accident which resulted when he was unable to avoid striking an oversized floating Candy Cane that had pulled in front of him without warning. As a result of the collision, two of Mr. Clause's employee/elves were thrown from the sleigh and also suffered minor injuries. Mr. Clause's injuries, however, were more serious, requiring several months of intensive physical therapy back at his home in the North Pole.
Attorney Snyder recorded and released the video to his clients in order to introduce the comical side of his office to his clients and colleagues. He hopes that those who view it will take the opportunity to share the laugh with him.
Marc Snyder is a Maryland personal injury attorney representing clients who have been injured due to the negligence of others, as well as those currently facing criminal charges in all Maryland Courts.
###