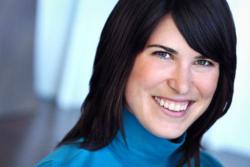 Los Angeles, CA (PRWEB) December 21, 2011
Passenger, the leader in social brand community technology and services, announces its newest addition to the client services team, Sarah Sandberg. Sarah joins Passenger as an account manager in the Los Angeles office and will manage client accounts in the automotive and financial services categories. In her new role she will oversee community membership, strategy, engagement and insights.
"We are thrilled to welcome Sarah to the Passenger team. Her ability to cultivate client relationships, coupled with her strong social media and research experience will complement our Client Services team and offer marquee clients thought leadership about community engagement, customer innovation and brand advocacy," said Jodie Brinkerhoff, Vice President of Client Services.
Sandberg's prior roles have been in social media, market research and project management. Before joining Passenger, Sarah was co-owner of a small social media marketing company that specialized in brand engagement programs.
About Passenger
Passenger innovation communities enable the world's leading brands to connect, create and communicate with key stakeholders online, on mobile and on social networks. Passenger combines industry-leading technology with expert community management and engagement services to allow your brand to connect in real-time with your community to inform research, product development, and marketing decisions. In addition, all of the data collected from the social brand intelligence platform is warehoused in a single database with robust analytic capabilities, which provides a holistic view of your social brand community, and actionable, member-driven insights. For more information, visit http://www.thinkpassenger.com.
# # #