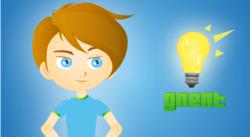 Longtime dream of superstar, Avraam Russo. The restaurant's gorgeous interior is finely crafted and designed.
New York, NY (PRWEB) December 21, 2011
Heaven Restaurant is a longtime dream of the superstar Avraam Russo. The restaurant's gorgeous interior is finely crafted and designed. "Heaven" offers a Mediterranean fusion cuisine. Scrumptious appetizers, seafood, steaks, and the best grilled and fried fish in town are served in "Heaven." The restaurant features spectacular cuisine, international entertainment, a vast selection of the finest wines from around the world and unique cocktails. In addition to the "al la carte menu," Heaven Restaurant offers banquet menus for private events. The restaurant is open 7 days a week!
The owner of the unique restaurant, Avraam Russo, is an international artist who recorded songs in a number of languages. He shot to fame with "Far, Far Away," a Russian cover of a big Arabic hit. He has four platinum albums recorded in Russia. Among these albums are Amor (2001), Tonight (2002), Simply to Love (2003) and Engaged (2006) with songs in Russian and English. The album Amor became a smash in Russia and throughout Eastern Europe. Russo sold millions of album copies worldwide. His most recent album is an English spiritual album Resurrection (2010) recorded in the United States where Avraam Russo resides with his wife Morela and daughter Emanuela.
Having traveled around the world and seeing many wonderful places, Avraam Russo was inspired to create the "Heaven" restaurant featuring its unique menu. Speaking seven languages and knowing Mediterranean culture helped Avraam to create this extraordinary restaurant in Brooklyn, NY.
About Ezgobz
Founded in 2011, Ezgobz has made its presence felt with unique, up-to-date, and unconventional marketing techniques for small to medium businesses and niche companies. The Brooklyn-based marketing firm utilizes both online and offline marketing tools to establish and sustain strong brand awareness and relevance. Ezgobz is composed of distinguished marketing experts and artists to bring their clientele to the forefront of the competitive business market. To learn more about Ezgobz, please visit http://www.ezgobz.com.
# # #