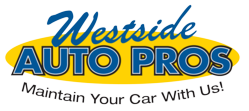 Seeing the click-maps and other analytics reports made things much clearer, eliminating a lot of the guess work, and highlighting our success metrics
West Des Moines, Iowa (PRWEB) December 23, 2011
Auto repair shop owners are constantly searching for the right tools to help them acquire and retain customers, which can be an overwhelming and potentially expensive experience. As motorists turn to the Internet to locate trustworthy auto repair facilities and research customer testimonials and reviews on Google and the auto repair shop's website, it is crucial to provide important information in the most user-friendly way possible. Westside Auto Pros recognized how important the Web was to its overall marketing strategy, and selected AutoVitals' web-based marketing platform "Vital Connect." Since the auto repair shop switched to AutoVitals' newest release of "Vital Connect", Westside Auto Pros has almost tripled its web traffic, resulting in substantial increases in lead count and new satisfied customers.
Ron Haugen, owner of West des Moines, Iowa auto repair shop Westside Auto Pros, had been using a variety of services for his web presence, but realized that consolidating that effort and integrating the website with his point-of-sales and marketing software had the potential for even better results. "We know that not only is the Internet an important part of our overall sales and marketing strategy, but that it can also help us provide vehicle specific and personalized information to our customers beyond the counter," said Haugen. "Given the level of complexity involved, we felt like it made more sense to find a provider that could handle all aspects of our web-based customer interaction, rather than trying to manage different vendors for different elements. Other satisfied auto repair shop owners told us about AutoVitals.com and we thought it might be just what we needed.."
AUTOVITALS HELPS WESTSIDE AUTO PROS TAKE CUSTOMER RELATIONSHIPS FURTHER
Haugen signed on with AutoVitals and initially focused on improving his website. Within 6 weeks the results had already exceeded his expectations and he was convinced he'd made a smart choice. "AutoVitals helped me look at the website differently. Seeing the click-maps and other analytics reports made things much clearer, eliminating a lot of the guess work, and highlighting our success metrics," Haugen said. "I was also pleasantly surprised that AutoVitals didn't charge extra for making changes to our website--which makes sense now that I realize their business model is results-driven. We have achieved excellent results, and I am confident that continuing to use AutoVitals to manage all of my customer interaction will give my further improve my retention results."
AUTO REPAIR SHOP PROFITS SHOW NOTICEABLE INCREASE
Within 6 months of implementing AutoVitals into the customer communication workflow at his Clive auto repair shop, Haugen could see his AutoVitals investment paying off—both in customer feedback and in hard numbers. "I will admit to having high hopes when we started with AutoVitals, but the results that we've been able to achieve have gone above and beyond what I ever would have imagined," said Haugen. "Having done some online marketing before, I know how quickly you can blaze through an online budget without much to show for it. Our work with AutoVitals continues to deliver--we've seen increases in service appointments, noticeable increases in our profitability over the prior year period, and big increases in customer satisfaction."
Haugen credits AutoVitals.com with the company's online success. "We're currently moving our shop's AutoVitals experience to the next level, taking advantage of many of the platform's features. For example, one of the things our service advisors really like is that AutoVitals helps them contact our customers based on their specific vehicle needs. Having the ability to send text messages when the vehicle is ready for pick-up, to add a car image to appointment communications and to use Internet technologies in other new ways will help our service advisors while helping create a better service experience for all of our customers, even those who are the most technologically advanced. We just finished remodeling our shop--and our new look combined with our new AutoVitals-enabled communication approach means we'll be able to provide a new and fresh environment to our customers, at the counter and beyond," Haugen said.
ABOUT WESTSIDE AUTO PROS
Established in 1996, Westside Auto Pros has become recognized as "THE Alternative to the Dealership". AAA presented Westside Auto Pros the Top Shop Award in 2002 as well as every year since. This award comes as a result of 98% of Westside Auto Pros' customers rating "Excellent". Out of all of the auto repair shops and dealerships in Iowa, there are currently only two AAA Top Shops in Iow. One of them is Westside Auto Pros. Named "Best Place for Auto Repairs" in 2010 by the Des Moines Business Record, Westside Auto Pros dedication to excellence in customer care continues to set standard the for customer satisfaction in the Des Moines area. For more information, please visit http://www.WestsideAutoPros.com
About AutoVitals.com
Founded in 2009, AutoVitals.com helps busy auto repair shop owners and service advisors to develop and nurture customer relationships via both online and offline channels. Using the AutoVitals platform, service managers can identify opportunities to further connect with the customer, and can take immediate action—with the ability to track and report on the success of specific activities and the overall impact on the bottom line. Integrating with the shop's existing management system, AutoVitals seamlessly fits into the shop workflow, helping retain existing customers, find new customers, and build stronger customer relationships--all while increasing customer satisfaction and shop revenues. For more information, visit http://www.AutoVitals.com.
###