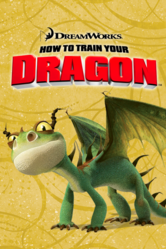 Santa Barbara, Calif. (PRWEB) December 21, 2011
zuuka, publishers of the iTalk entertainment Apps and iStoryTime, the largest library of mobile children's book Apps, is proud to announce an amazing year of growth, including having nine of its iOS storybooks top the App Store charts in the book category in 2011 such as Kung Fu Panda 2, The Smurfs Movie Storybook and Puss In Boots Movie Storybook. Among them is also one of zuuka's original creations, Mika's Adventure.
Ensuring fans of iStoryTime books are able to enjoy these popular titles regardless of their mobile device, zuuka has expanded much of its library beyond the iOS platform to include Barnes & Noble's NOOKColor, Amazon's Kindle Fire and other popular Android-based mobile devices, Apples iBookstore and Barnes and Noble's Nook Kids platform.
"We believe it's important to open our digital library to as many families as possible," said Susanne Busshart, founder of zuuka. "Our strategy of having a unified process for delivery on all platforms allows us to quickly and efficiently release products on all relevant markets. We're proud to have ample evidence of having executed on our vision for both our own products as well as for publishers and content owners."
In 2011, zuuka also furthered its global reach of its award-winning library of over 130 children's books available in 80 countries to include language localization in English, German, Spanish, French, Korean, Chinese and Russian. This allowed zuuka to further cement their leadership with over 1 million new downloads in 2011, and over 700,000 in the second half alone.
"zuuka's partnership with venturecapital.de earlier this year allowed us to expand our in-house studio in order to react to the extreme demand for our award-winning digital children's storybooks as well as launch our iTalk entertainment app label, zuuka comics and expand our platform support," said Graham Farrar, founder of zuuka. "Having multiple No. 1 digital storybooks across the globe speaks to the quality that our team is able to produce under one roof. Needless to say, we're very proud of our team."
zuuka also launched the first-ever interactive children's book on the iBookstore, the Five Little Pumpkins. Since then, they introduced many of their best-selling books to both the iBookstore and Barnes and Noble store, including Shrek Forever After, How to Train Your Dragon, Kung Fu Panda Holiday, Mika's Adventure and several more.
The mobile app and publishing industry look to zuuka as a go-to resource for the industry at large, with several high-profile speaking engagements tapping them to provide insight into trends of the over-arching digital publishing industry on a global scale as well as targeted talks on integrating digital strategies into clients' portfolios. Panel and speaking appearances were made at Kidscreen's iKids West in Santa Monica, Calif., PublishersLaunch and O'Reilly's Tools of Change at the Frankfurt Book Fair, Jason Calacanis' Pad Tablet Conference in Silicon Valley, Apps World in London and MediaBistro's Publishing App Expo.
"The uniting theme of this years trade publishing conferences has shifted from a time we talked about 'if" digital would become a desirable medium for consumers to 'how fast' will digital become the reading platform of choice," noted Woody Sears, founder of zuuka.
zuuka is already executing on plans to further accelerate their growth in 2012, "we are certainly looking forward to next year's opportunities," said Dirk Busshart, founder of zuuka. "The e-book market is growing at an unprecedented pace and we will grow and evolve along with it with many more blockbuster movie storybook apps to come, classic first-ever digital re-releases such as "The Smurfs Classic Tales" will reimagine the classic stories that fans have loved for generations, and also our own original creations. We're just getting started!"
About venturecapital.de: venturecapital.de is focused on investments in the Internet, telecommunications, mobile, new media and software sector. As of today, venturecapital.de is funded by more than 160 individual European founders, entrepreneurs and business partners which provide venturecapital.de with further fund raising capabilities and a vast market radar screen. Investors include renowned entrepreneurs such as the founders of XING (http://www.xing.com), blau Mobilfunk (http://www.blau.de) and zanox (http://www.zanox.com). Portfolio companies comprise e.g. Fidor Bank (http://www.fidor.de), sharewise (http://www.sharewise.com), Brille24 (http://www.brille24.de), Kognitio (http://www.kognitio.com) and convisual (http://www.convisual.de).
ABOUT ZUUKA
zuuka is the digital publisher of iTalk entertainment apps and iStoryTime - an interactive storytelling experience delivered to the convenience of your mobile device - which features a series of illustrated and narrated books created by parents for kids. iStoryTime books have been highlighted in the New York Times, LA Times, CBS Early Show, theiPhoneMom.com, Cnet and is decorated with PTPA Media's Parent Tested Parent Approved Seal of Approval and the Children's Technology Review's Editor's Choice Award. With over 130 titles to choose from including favorites such as Kung Fu Panda, Shrek, How to Train Your Dragon, Peter Pan and Binky the Pink Elephant, iStoryTime books are excellent tools for both educating and entertaining children ages two years and up. These storybooks can be enjoyed in several different modes ranging from automatic to manual, depending upon the development and preferences of the user. For additional information, visit http://www.iStoryTime.com.
###