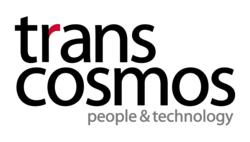 (PRWEB) December 21, 2011
transcosmos inc.(Headquarters: Shibuya Ward, Tokyo; President and COO: Masataka Okuda; Securities code: 9715; hereafter, transcosmos) has established an exclusive support center geared toward corporations implementing smart devices such as smartphones and tablet PC's and started providing services in the shared form.
As corporations are rapidly implementing smartphones and smart tablets with an objective of cost reduction and prevention of lost business opportunities, use of smart devices results in many business advantages, but on the other hand, it entails security risks. Moreover, since they are so easy to use, they could easily be used for other purposes than business, resulting in lowered productivity.
In order to reduce these risks and to allow corporations to maximize benefit from using these smart devices, transcosmos provides all-in-one support, from consulting to implementation, development, operations, and discarding. The form of support could be either on-site (at the client corporation's site) or shared. Providing support in the shared form reduces cost for the client, since there is no need for equipment investment; moreover, with the center's accumulated know-how, a higher quality service is made possible.
■Service menu
[Standard service menu] : Price: 600 Yen & up per month/per station* (* in case of the shared form)
◆Support desk : Responds to inquiries
◆Device managementt : Device monitoring/asset management
◆Security measures : Limiting the device functions/voiding electronic certificate/resetting passwords/local wipe/remote wipe
◆Changing the setting : Changing the device setting/changing the limit on functions/renewal of electronic certificates
[Optional services] : Price: Separately estimated
◆Support Desk : Price management
◆Preparation & distribution of the profile : Preparation of the policy/electronic certificates/issuing accounts/installing applications/initializing
◆Discarding : Uninstalling applications/remote wipe/cancellation of electronic certificates

transcosmos is a registered trade name or trademark of transcosmos inc. in Japan and other countries.
Other company names and product or service names mentioned are registered trade names or trademarks of various other companies.
(About transcosmos inc.)
transcosmos launched operations in 1966 as a pioneer in the information processing outsourcing business. Since then it has combined superior "human resources" with the most up-to-date "technological" capabilities to enhance the competitive strength of its corporate clients by providing them with high value added and superior services. It provides overall IT outsourcing services such as call center services, business process outsourcing services, business process solution services, and digital marketing services either as standalone solutions or as combined services to its corporate clients to optimize their marketing efficiencies, to expand sales and gain new customers. Further, these services have been expanded beyond Japan, globally, centered in Asia. transcosmos aims to be the "Global IT Partner" of its corporate clients to provide them with high quality outsourcing services on a global scale. (URL: http://www.trans-cosmos.co.jp)
Contact for news media Inquiries
transcosomos inc. Public Relations desk
TEL: +81-3-4363-0123
FAX: +81-3-4363-1123
###