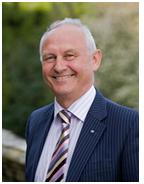 "In today's world, businesses more than ever seek genuinely practical support from professional people whose expertise they can trust and whose values they share. Buell directly addresses these needs". Jeremy Logie OBE FIH MI, Chairman
London (PRWEB UK) 21 December 2011
"The Buell Consulting Group represents a new style of consultancy business. Uniquely, it combines a group of successful entrepreneurs, a team of experienced, market-seasoned business people, and a stable of proven B2B service companies, all with a focus on the Hospitality and Leisure sectors, and all positioned to provide an unparalleled range of services and support rapidly, and in a 'user-friendly', entirely practical manner".
Founded by acknowledged recruitment specialist Roddy Watt, CEO, the Buell Management Board is chaired by Jeremy Logie OBE FIH MI, ex Chief Executive of the British Hospitality Association, and also comprises restaurant entrepreneur Michael Gottlieb (Managing Director - Restaurants) and legendary hotelier Peter Tyrie MBE (Managing Director - Hotels).
The firm has eight further carefully hand-picked team members, each a seasoned professional with a minimum of 15 years experience, and each with expertise in a field ranging from Finance, HR and Marketing to Operations, Property and Recruitment.
Buell also has 15 'Business Partner' companies, each privately owned, robust and with excellent credentials, and each personally endorsed and used by the founders of Buell. These businesses are also focused on a similar range of business functions – Finance, HR and Recruitment, Marketing, Property, Law, Design and Operations.
Roddy Watt, CEO commented: "To have built such an exceptional team of genuine experts and top quality businesses has been very rewarding. With feet on the ground from the Highlands of Scotland to the South of England, we provide high quality, practical, one-stop support to hospitality sector players, both large and small. Buell is focused on 3 key areas:

Property and Development
Operational Excellence
Maximisation of Enterprise Value
Michael Gottlieb voiced views on the Restaurant sector: "The Restaurant sector can derive real operational benefit from using external partners to support them in both core and non-core areas. Helping restaurant companies or hotel restaurants to recruit, outsource and cut costs is a major focus of Buell".
Peter Tyrie explained with reference to the Hotel sector: "Development in the Hotel sector continues apace. We see a tremendous opportunity to support UK and international companies interested in building and developing their presence with our combined knowledge and resources".
Ultimately, Buell is effectively a one-stop-shop which aims to support businesses in developing maximum value from their enterprise both from an operational perspective, and at point of exit.
###