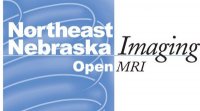 With the help of donations such as Northeast Nebraska's, US92 can continue to grant as many wishes as possible.
Norfolk, NE (PRWEB) December 21, 2011
Every year Northeast Nebraska Imaging Centers supports the community by donating to various charities and organizations that are in need during the holidays. This year they have chosen a new form of charity that is reflective of their mission to establish a culture of care.
The center as a whole has adopted a family of three, a single mother and her two children. The staff went shopping and found everything on their list, which means that they have provided the family with all of their needed supplies as well as some holiday cheer. Northeast Nebraska Imaging is also helping to grant a Christmas Wish for a Northeast Nebraskan Family by donating to US92's Christmas Wish Program. The Christmas Wish Program, put on by the local radio station in Norfolk received hundreds of letters from Northeast Nebraskans who nominated someone that was in need this year. With the help of the Fraternal Order of Police and donations such as Northeast Nebraska's, US92 can continue to grant as many wishes as possible.
In November, Northeast Nebraska Imaging also participated in The Warm Heart, Warm Hands Glove Campaign, delivering boxes to area clinics so that their staff and patients could donate gloves, hats, mittens and coats to help the area's Bright Horizons locations. Raissa Smith, an employee of Northeast Nebraska Imaging, says, "It is important for us to do things like this to establish the culture of care we work so hard to achieve. It is not enough just to provide quality service, but to take it a step further and give back to the community." The center collected 127 hats, mittens, gloves, scarves and coats for charity.
About Northeast Nebraska Imaging
Northeast Nebraska Imaging Open MRI serves to offer the patients of Northeast Nebraska a diagnostic imaging facility that focuses on you, the patient. The facility has paired its attention to service with Open MRI technology, which is unique to the area, to create a premiere option for patients' radiology needs. Northeast Nebraska Imaging's ACR Accredited Facility & Board-Certified Radiologists are able to provide exceptional service while still offering the most comfortable patient environment available. Northeast Nebraska Imaging is located at 301 North 27th Street, Medical Offices North Building, Suite 15, Norfolk, Nebraska. Patients can experience priority scheduling, convenient location, radiology interpretation within 24 hours, images via CD & conventional films. Call Northeast Nebraska Imaging today at 402-844-8187 to check availability & to schedule with Norfolk's only Open MRI.
###