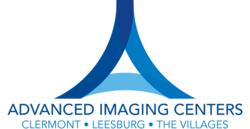 through a shift in marketing and focus on the patient experience, Advanced Imaging Centers continues to secure new patients
Orlando, Florida (PRWEB) December 22, 2011
With the unfortunate trend towards the commoditization of diagnostic imaging services, many practices are seeing low patient volume, but through a shift in marketing and focus on the patient experience, Advanced Imaging Centers continues to secure new patients.
All three of Advanced Imaging Centers' locations aim to serve as an extension of their referring physicians' practices, which is a process that begins with their unique methods of physician outreach. Advanced Imaging Centers vows to deliver unparalleled image quality in a timely manner. The AIC on-site radiologists are easily accessible by patients and referring physicians alike, because availability is crucial when it comes to examining interpretations. Advanced Imaging Centers learns from their referring physicians and constantly adapts in order to prove the expertise and convenience of their services.
AIC is also dedicated to staying up-to-date with radiology technology for improved patient and physician communication and satisfaction. The newly acquired PACS system allows for physicians to access reports and images remotely from any computer and the recently purchased Hologic Selenia Digital Mammography Unit at The Villages location represents the highest quality of care for patients.
Advanced Imaging Centers has also joined forces with Save On Medical to tap into the price-sensitive patient population that is searching online for affordable services. The facility will be securing more patients through this online application. These new forms of technology mean that patients never have to compromise on image quality and level of care, which is reflective of Advanced Imaging Center's mission to provide the highest quality care at an affordable price.
About Advanced Imaging Centers
For over 10 years Advanced Imaging Centers has been serving Lake & Sumter Counties with state-of-the-art technology, quality care and unparalleled service from a qualified staff and technical team. Advanced Imaging Centers is independently owned and operated by their onsite radiologists, who are all board certified and fellowship trained and proficient in a broad range of sub-specialties. The technologists are highly skilled, compassionate and registered in their respective technologies. The American College of Radiology (ACR), representing the gold standard of diagnostic imaging care, accredits each of our three centers.
###