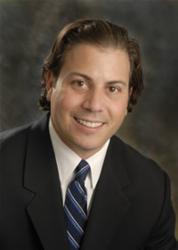 Rockville Centre, NY (PRWEB) December 22, 2011
Lee Tessler, MD, a neurosurgeon specializing in the treatment of brain tumors, is among the first in metro New York to intraoperatively use two new imaging technologies, functional magnetic resonance imaging (fMRI) and diffusion tensor imaging, to guide surgeries that might not have been attempted previously due to their location near the most critical areas of the brain.
These technologies allow the surgeon to create a pre-surgical brain "map" and operate while the patient is under anesthesia, targeting the tumor more precisely while avoiding areas of the brain responsible for functions such as speech. Use of these technologies in the surgical suite means that tumors that would not normally be removed can now be excised.
Dr. Tessler is a partner in Neurological Surgery, P.C., one of the Northeast's largest and most comprehensive multiple-subspecialty neurosurgery private practices. He performs these image-guided surgeries at the Institute for Neurosciences, Winthrop University Hospital, Mineola, NY.
"These technologies complement one another," says Dr. Tessler. "By integrating these modalities intraoperatively it removes a lot of the guesswork and enables you to see dynamic images of the tumor's location both in advance and during the course of the surgery. I plan to use this imaging combination with most cases in which an eloquent area of the brain is involved."
Eloquent areas of the brain, also known as functional areas, regulate the senses, movement and speech. Because of the risks involved, surgery is not normally done; instead patients are often treated with radiosurgery, radiation therapy and/or chemotherapy.
Using this new technique, both fMRI and diffusion tensor images are taken during a pre-operative MRI; no additional testing is required. Sophisticated software programs are used to acquire and integrate the images from both technologies, which are analyzed by Dr. Tessler as he plans the surgery. The integrated images are then programmed into an advanced image-guided neurosurgery navigation system, providing dynamic views of the brain, its circuits and the tumor. Combined, the technologies help make the surgical approach more precise, while allowing Dr. Tessler to complete the surgery as quickly as with traditional, "static" imaging techniques.
Functional MRI creates a series of images that capture blood oxygen levels in brain regions responsible for movement, perception and cognition that reside in the grey matter. The fMRI takes moving pictures of the brain in action. Traditional MRI, while a valuable diagnostic tool, shows a still, or "static" image.
Diffusion tensor imaging, a type of MRI, tracks the movement of water between cells in the brain's white matter to gather information about internal structures. This technology reveals more information about the wiring of the brain than other types of scans. The diffusion imaging shows the nerve fibers or axons that transmit signals from the brain to various parts of the body.
"These two technologies combined provide a complete preoperative and intraoperative map of the brain in a way that was impossible to obtain before," says Dr. Tessler. "With these imaging modalities in our hands, patients who didn't have surgical options before can stay in the community and be assured that their surgery is guided by the most advanced technologies available."
About Neurological Surgery, P.C.
Neurological Surgery, P.C. is one of the New York City area's premier neurosurgical groups, offering patients the most advanced treatments of brain and spine disorders. These include minimally invasive procedures such as stereotactic radiosurgery (Gamma Knife® and CyberKnife®), aneurysm coiling, neuro-endoscopy, spinal stimulators, carotid stents, interventional pain management, microdiscectomy, kyphoplasty, and X-STOP®. The practice's physicians represent a range of surgical and nonsurgical specialties, combining compassionate care with highly specialized training. They are leaders in the region's medical community, with appointments as chiefs of neurosurgery in some of Long Island's best hospitals. NSPC offers nine convenient locations in Queens, Nassau and Suffolk Counties. For more information, call 1-800-775-7784 or visit http://www.NSPC.com.
# # #