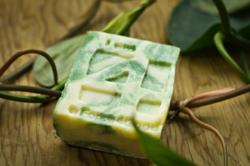 These women produce the finest products in the world in a safe environment using ingredients that are organic, natural and plant based.
Minneapolis, MN (PRWEB) December 21, 2011
The Holiday Season has a TV tradition based around a 1946 movie starring Jimmy Stewart called "It's a Wonderful Life" and that Inspirational Classic that showed Stewart's character having affected so many folks in a huge positive manner would fit in line with a new feature being aired by "Living in Style."
"Living in Style" runs 30 minutes and focuses on introducing viewers to innovative ideas and will be focusing on a company - I am a FORCE4GOOD - that specializes in creating dignity and self development into the lives of women dealing with the challenges of overcoming physical and emotional Abuse. "Our company is very grateful to have this platform to introduce our life changing services," said Communications Director Tally Hayden (pr(at)iamaforce4good(dot)com), "and what viewers will see is the business relationship with a non-profit Enterprise which provides employment through their Social Program in a Healthy Soap Production Facility. These great women are given the opportunity to re-build their lives through the social interaction that a job offers and with needed assistance and proper training are able to become productive members in local communities."
Upcoming TV Scheduled listings:

KPXM Minneapolis December 22, 2011 Thursday 10:30am
WRPX Raleigh December 22, 2011 Thursday 11:30am
WPXV Norfolk December 23, 2011 Friday 7:30am
For more information on "Living in Style": http://www.livinginstyle.tv
For more information on I am a FORCE4GOOD: http://www.iamaforce4good.com and http://www.soap4dignity.com
###