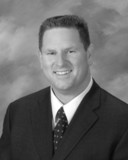 "A Little To Do With Business, Everything To Do With Life."
Barstow, Ca, San Diego, Ca, & Ridgecrest, Ca (PRWEB) December 26, 2011
What is the cost of the federal survivor benefit option? How are FEGLI rates calculated in retirement? Is there an immediate need to start withdrawals from TSP? In today's financial market, individuals are bombarded with immense amounts of information, some good and some bad. The right information, in the right setting and under the right circumstances can dramatically help ease the transition into retirement. Unfortunately, the right thing doesn't always happen at the right time. It is vital, now more than ever before, to make the right decisions when entering into retirement. The decisions you make now will have an everlasting impact on your life and the lives of your loved ones. Take the time to contact your Federal Benefits Specialist to be certain to gain a clear understanding of your Federal Benefits package, and the effects of your decisions.
Bringing Peace Of Mind And Clarity
From the surface, the planning for retirement seems to be a simplistic transition. When digging deeper, it is easier to see that each decision has its own complex set of costs, and benefits. Education is always important when considering any retirement decision. Use various Financial Calculators to perform a retirement needs assessment and other important assessments. Kirk Financial Group also recommends seeking professional advice to help decipher some of the more complex points of the Federal Benefit System. Please contact Kirk Financial Group for a federal benefits analysis consultation and for information on one of our upcoming Federal Retirement Impact Workshops.
About the Author: James Kirk is a financial advisor with over 21 years of experience, he manages personal investments, retirement packages, estate planning, and specializes in federal employee retirement solutions. He's an Alumni of the Prestigious American College in Bryn Mawr, PA, where he was awarded the following credentials: Chartered Financial Consultant (ChFC), and Chartered Life Underwriter (CLU). Jim is also a Chartered Federal Employee Benefits Consultant (ChFEBC). He can be reached at http://www.KirkFinancialGroup.com and http://www.myfederalretirement.com/public/624.cfm
###