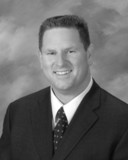 "A Little To Do With Business, Everything To Do With Life."
Barstow, Ca, San Diego, Ca, & Ridgecrest, Ca (PRWEB) December 27, 2011
Through use of the new version of Federal E$timator, a basic picture can be put together of how a savings plan will work out in the future. Keep in mind that OPM states that "The Federal Ballpark E$timate is a retirement savings planning tool. It is not an annuity estimate." The Federal E$timator does have additional drawbacks because it does not perform estimates for employees planning to retire under the Minimum Retirement Age (MRA) + 10 rules, or those who are covered as Special Provisions Employees, or former Federal employees on a deferred retirement. It is advisable that further education and research be made to solidify a solid financial plan for retirement.
Some important questions to answer are:
1) What will my annuity look like in retirement, what if retirement is put off for another year?
2) What is the cost of the survivor benefit option, and how does that cost change throughout retirement?
3) How do FEGLI, FEHB, and Social Security react in retirement?
4) Who is eligible for a Special Retirement Supplement?
5) What options exist for the TSP besides annuitization?
6) What are the consequences if a deposit for non-deduction service is not made?
7) How is a special provisions employee pension calculated?
8) How is FEHB linked to a survivor benefit?
These questions, among others, should be answered when planning for retirement. Take the time to contact OPM, as well as, your trusted Federal Benefits Specialist to perform a retirement needs assessment and other important assessments. Kirk Financial Group also recommends seeking professional advice to help decipher some of the more complex points of the Federal Benefit System. Please contact Kirk Financial Group for a federal benefits analysis consultation and for information on one of our upcoming Federal Retirement Impact Workshops.
About the Author: James Kirk is a financial advisor with over 21 years of experience, he manages personal investments, retirement packages, estate planning, and specializes in federal employee retirement solutions. He's an Alumni of the Prestigious American College in Bryn Mawr, PA, where he was awarded the following credentials: Chartered Financial Consultant (ChFC), and Chartered Life Underwriter (CLU). Jim is also a Chartered Federal Employee Benefits Consultant (ChFEBC). He can be reached at http://www.KirkFinancialGroup.com and http://www.myfederalretirement.com/public/624.cfm
###