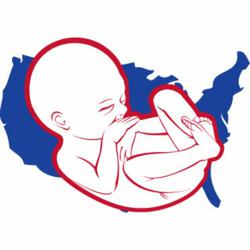 Arvada, Colo. (PRWEB) December 21, 2011
Three Republican candidates for the nation's high office including Congresswoman Michelle Bachmann, Senator Rick Santorum, and Speaker Newt Gingrich have confirmed their participation in the Presidential Pro-Life Forum on Tuesday, December 27, from 8:00 to 9:30 pm CST. The national tele-town hall and radio simulcast will be hosted by Personhood USA and their partner organizations: National Hispanic Christian Leadership Coalition, Liberty Counsel, Bott Radio Network, Freedom Federation, Frederick Douglass Foundation, Champion the Vote, Oak Initiative, The Call, Georgia Right to Life, Rock for Life, and Iowa Right to Life. An invitation has been extended to the remaining GOP presidential candidates.
The 90-minute pro-life tele-town hall will feature the candidates discussing their views on the rights of the preborn and other issues of great importance to pro-life voters. Pro-life groups around the nation are inviting their members to attend. Callers will have an opportunity to ask questions via email and give instant feedback to thoughts and ideas shared.
Nationally-syndicated radio host Steve Deace, whose influence in the Iowa Caucuses has been highlighted by numerous national media outlets, will broadcast the event live on his Salem Network program.
Last week, four candidates, Bachmann, Santorum, Gingrich, and Gov. Rick Perry, signed Personhood USA's Personhood Republican Candidate Pledge, declaring their intentions to stand with President Ronald Reagan in supporting "the unalienable personhood of every American, from the moment of conception until natural death."
"We're pleased to see the candidates standing for the rights of every person to live, love, and be loved. The time has come to end the 40-year reign of the abortion industry, once and for all," said Keith Mason, President of Personhood USA. "This is an opportunity for everyone who understands that 'all men are created equal' to hear from the candidates their plans to recognize the most fundamental rights of every human being, no matter their age. Come, take advantage of this interactive and important event, and be a voice for the voiceless."
For information please visit http://www.personhoodusa.com.
###