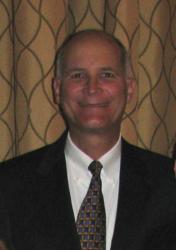 Los Angeles, CA (PRWEB) December 21, 2011
Doctor Fix Your Back (http://www.DoctorFixYourBack.com), an orthopaedic surgeon who has dedicated the last 20 years teaching his patients how to fix their lower back pain, has created an instructive video that demonstrates a set of 4 simple exercises that give the patient relief. "Because the pain is alleviated immediately, the patient is much more motivated to do the exercises on a daily basis at home," said Dr. Jeffrey Bogosian, orthopaedic surgeon. "I teach you how to alleviate your lower back pain in a matter of 5 minutes. Watch the video at http://www.DoctorFixYourBack.com and please post to my blog if you have any questions."
About 85% of patients, 60 years and younger, who experience lower back pain after sitting and bending are typically suffering from a bulging lumbar disc. The pain pattern is dependent on which lumbar disc is bulging, which direction it is bulging, and how far it is bulging. The most common pain patterns are stiffness and pain in the lower back or buttock area, lateral hip pain (bursitis), and/or leg pain which typically ends at the level of the knee. Lower back pain is usually not caused by muscle strain, facet joint arthritis or inflammation (small joints in the back of the spine), sacroiliac joint pain, or ligament strain.
"I suffer from Forestier's disease (aka DISH) and because of this I have had painful 'lumbar' bulging discs since the age of 20," said Dr. Bogosian. "After attending a McKenzie Institute training program 20 years ago, I developed my own 5 minute 'Doctor Fix Your Back' exercise program. By doing these exercises every morning, I get immediate relief from my lower back pain—I control my back pain, my back pain does not control me. If I lift something too heavy or bend over the wrong way my back pain will recur, and I just repeat the back exercise program and get the same great results. These exercises also help to prevent reinjures."
For more information about 'Doctor Fix Your Back' techniques and helpful hints, go to http://www.DoctorFixYourBack.com. For questions, please post on the 'Doctor Fix Your Back' blog.
About Dr. Jeffrey Bogosian
Dr. Jeffrey Bogosian is an orthopaedic surgeon and medical director of the Pacific Orthopaedic Institute located in the south bay/west LA area of Los Angeles, California (http://www.pacificorthopaedicinstitute.com). He attended USC Medical School and also trained at USC as a orthopaedic residency, finishing in 1986. He retired in 2009 and now wants to share DoctorFixYourBack.com as a free public service. He is currently presenting his approach to corporations, professional organizations, and social groups. http://www.DoctorFixYourBack.com.
###